Welcome to Gabriella James, Luxury Bespoke Chairmakers
Luxury Upholstered Dining Chairs & Bar Stools Made To Perfectly Fit Your Home
Beautifully handcrafted in England with naturally soft seats upholstered in your choice of the finest designer fabric & finish
Our Dining Chair & Bar Stool Models
The Finest British Craftsmanship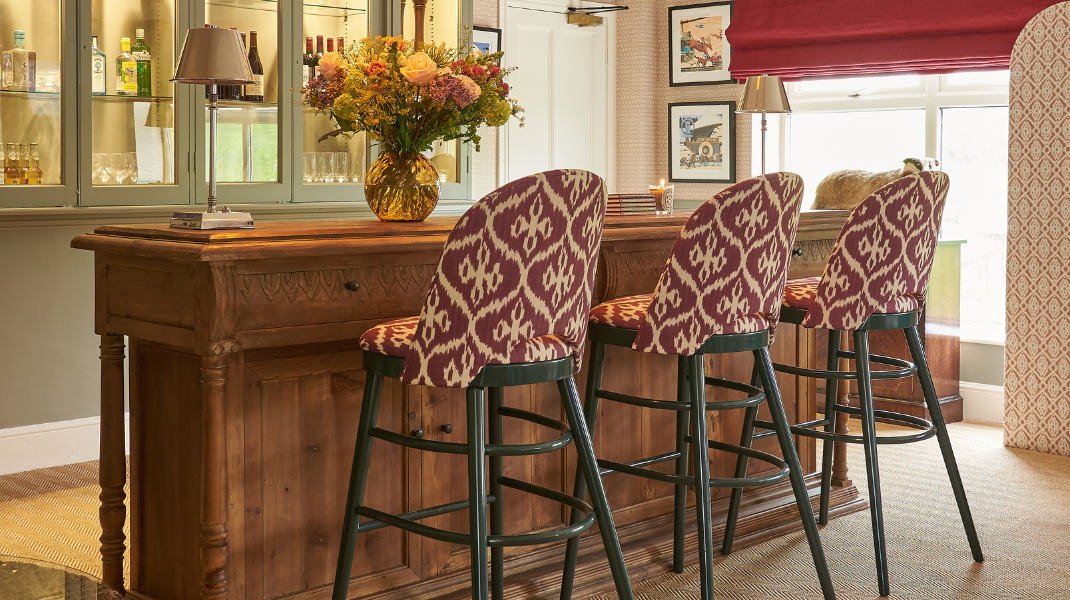 Our Luxury Made To Order Service
As a truly bespoke Chairmaker, our chairs and bar stools are made just for you. Each piece is individually made to order in your choice of model, designer fabric and finishing colour.
Find out more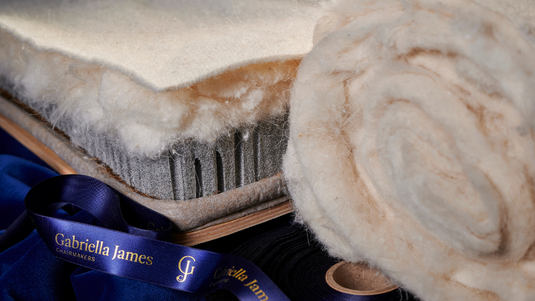 Are You Sitting Comfortably...?
Did you know we spend 6 hours a day sitting down? That's 90 days a year! So, it really does matter what you are sitting on. Which is why our hand made seats are so seriously comfortable.
We are proud to be one of the first British Chairmakers to use 100% natural latex in all our seats.
Find Out More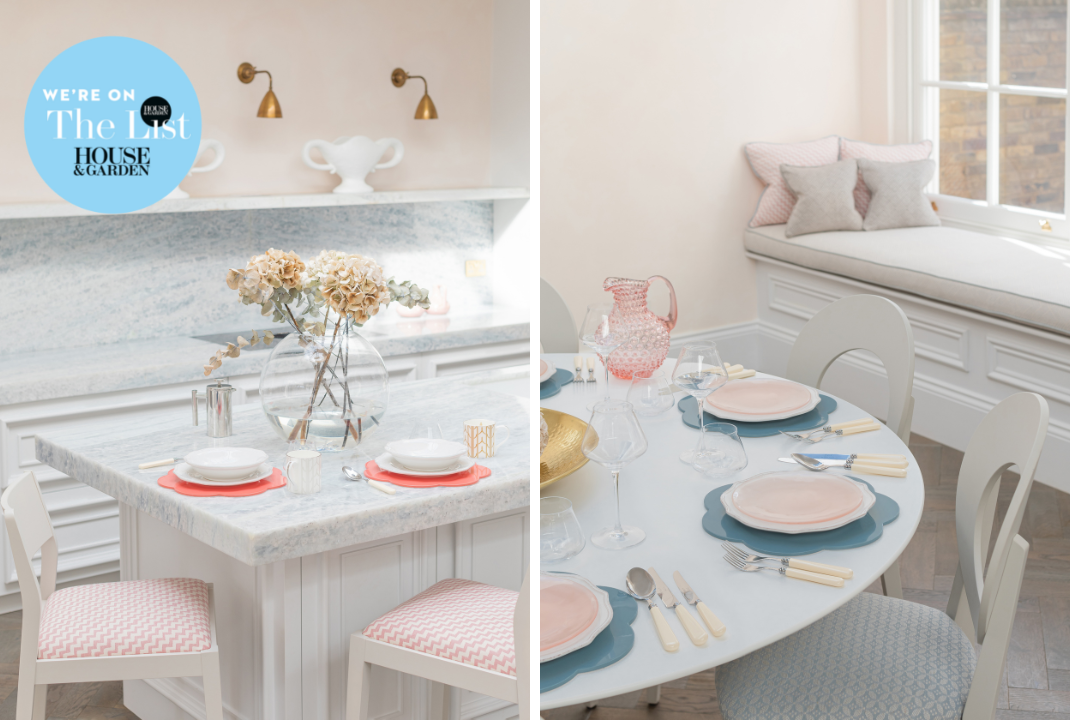 Chairs to Last a Lifetime
Our traditionally crafted bespoke dining chairs and bar stools will not only perfectly, and comfortably fit your home, they will last for years to come.
By combining the highest quality natural materials with time-honoured traditional craftsmanship skills, our chairs and bar stools are built to last a lifetime.
It's never too early to start investing in pieces to buy now and love forever.
Find out why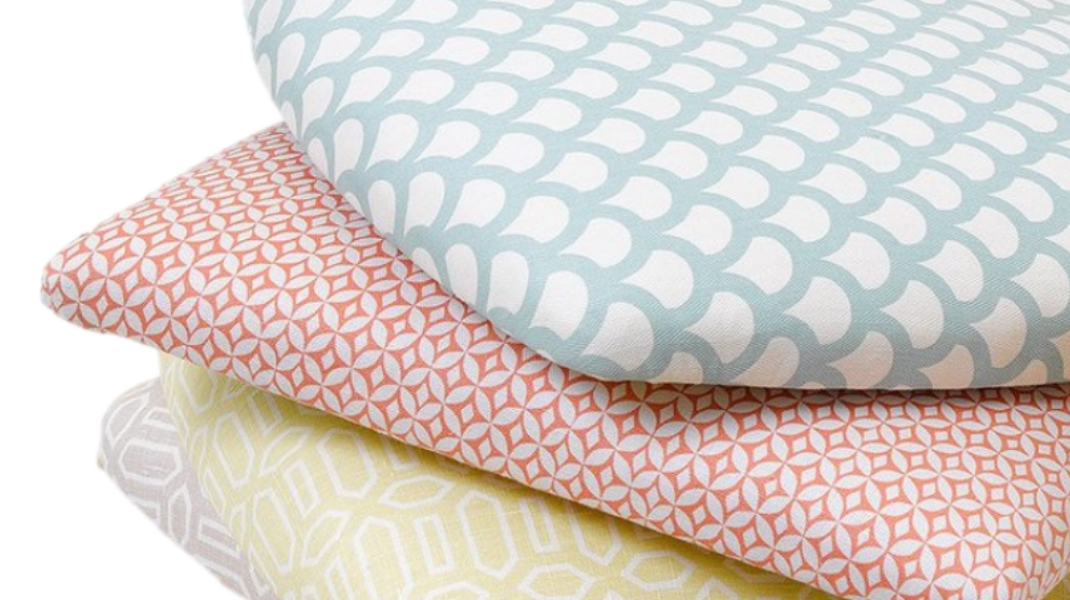 Refresh Not Replace
Although our chairs and bar stools will last for years, we know that the fabric on the seats may not.
So for whatever the reason, we can change the upholstered fabric and colour of your frames, so you will never need to replace them. We call it our Refresh Service.
Find out more
Championing British Textile Design
Right from the beginning, we have been championing British textile design, particularly artisan designers using traditionally crafted textiles made from natural materials.
The Gabriella James Designer Fabric Collections are a celebration of the unique and authentic style of some of the best British designers.
Read More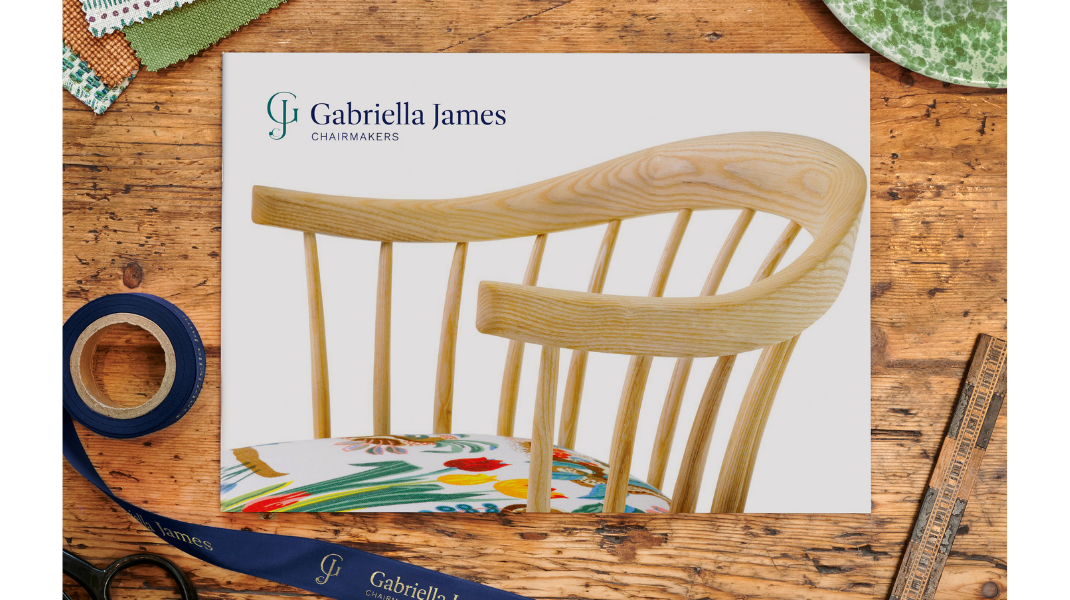 Order Our Beautiful Brochure
You can either download a digital version or if you would prefer a complimentary print version, simply fill in your details and we will pop one in the post for you.

Brochure Request
Our Happy Customers
"Best Bar Stools Ever

I have just completed a full renovation of a flat in Battersea, and I can safely say my experience with Felicity/Gabriella James has been the best part of the project.

The four Ella bar stools are fantastic quality and impossibly chic.

Our interaction with the company was so professional, and honestly our stools are the only itemin the flat to arrive on time! Thank you! "

Ned, Battersea

"Absolutely Thrilled!

I'm thrilled with my 8 Chloe Dining Chairs and 5 James Bar Stools. I chose the paint colour and fabrics to compliment my kitchen, they look amazing!

Chic, fresh and super luxe. The attention to detail and quality are superb and their customer service was second to none.

I couldn't rate them more highly!"

Georgie, Wandsworth

"The perfect Finishing Touch

When we boldly changed the colour of our kitchen after 20 years, the barstools had to go. Endlessly searching the internet, I thought we would never sit down again - until I discovered Gabriella James, Chairmakers.

With charming help from Felicity, I became the proud owner of three bar stools which are the right size (HxWxD), the exact paint colour, upholstered in the fabric I wanted; the perfect finishing touch to our shiny new kitchen. Thank you Gabriella James!

Elise, Gloucestershire