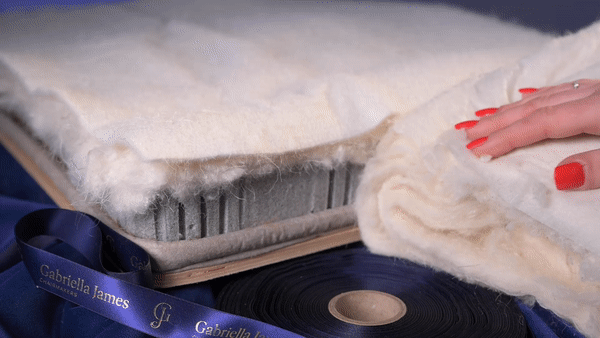 The Most Comfortable Seats..... Naturally
Did you know we spend over 6 hours each day sitting down? Thats 42 hours a week - almost 90 days a year! So it really matters that what you are sitting on is supremely comfortable.
Which is why each Gabriella James seat is traditionally handmade and crammed with layers and layers of the finest quality natural stuffing materials to make them seriously comfortable.
Starting with the base of the seat, the first layer is created with a double thickness of natural coir. This gives the seat a firm structure and creates the dome for the shape.
Coir is made from the outer husk of the coconut and has a natural springiness and durability. It is also naturally resistant to bacteria and moisture making it ideal for home use.
With certain styles of seat, we also add a rolled edge. Made from compressed re-cycled paper, the edge role gives the seat a more defined firm shape.
Pure Latex
The central layer of each seat contains a deep thick layer of 100% natural Latex.
Most commonly associated with luxury mattresses and toppers, pure latex has many beneficial qualities that make it ideal for our natural seats. It is breathable and hypo-allergenic, mould, mildew and dust-mite resistant, as well as antibacterial. 
It is also naturally resilient and durable, so it always returns to its original shape after compression, and will not dip nor soften over time.
Best of all, it is wonderfully comfortable to sit on.
We are proud to be one of the first British Chairmakers to use natural latext in our seats.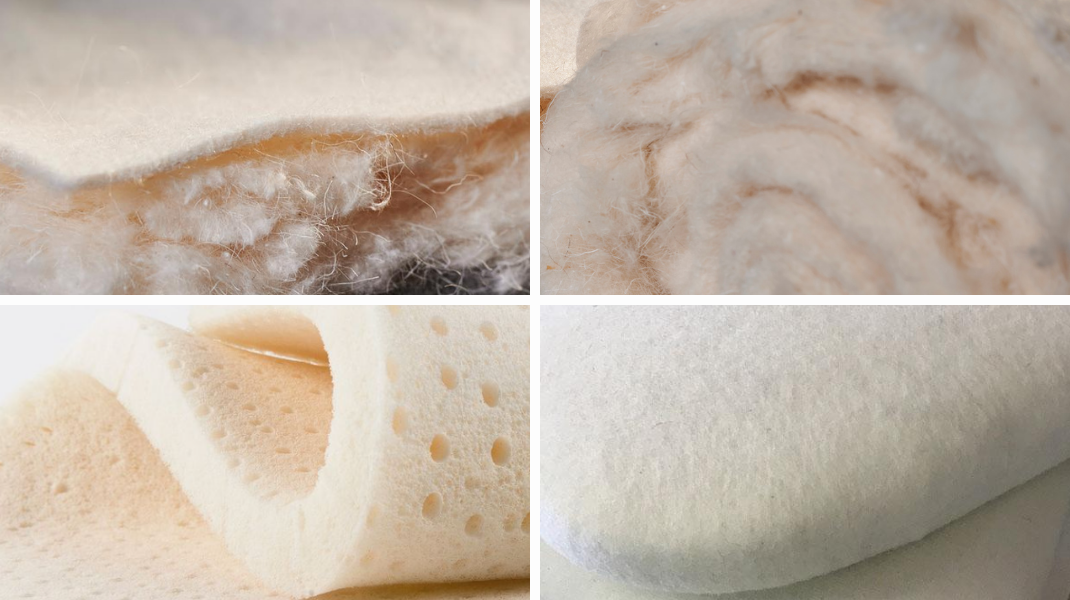 The Softest Pure Merino Wool
The top of each seat is wrapped in a thick layer of the softest, most luxurious Merino wool.
Warm and comforting, Merino wool is also surprisingly hard-wearing making it the perfect material for our seats. It also has a natural coating on the surface which repels liquid, giving you time to mop up any spills that may occur.
Finally, each seat is wrapped in two interliners, one calico and the second soft felt before being upholstered in your choice of luxury designer fabric.
There are no nasty chemicals in our seats!
Unlike many furniture manufacturers, we never use cheap polyurethane foam fillings to make our soft seats. Polyurethane foam fillings may contain toxic chemicals, and are also non-biodegradable and difficult to recycle, so when they are sent to landfill, they will stay there for years releasing harmful chemicals back into the environment.

All our stuffing materials meet the Furnishings (Fire) (Safety) Regulations 1988 and include a fire-retardant barrier lining meeting Schedule requirements.