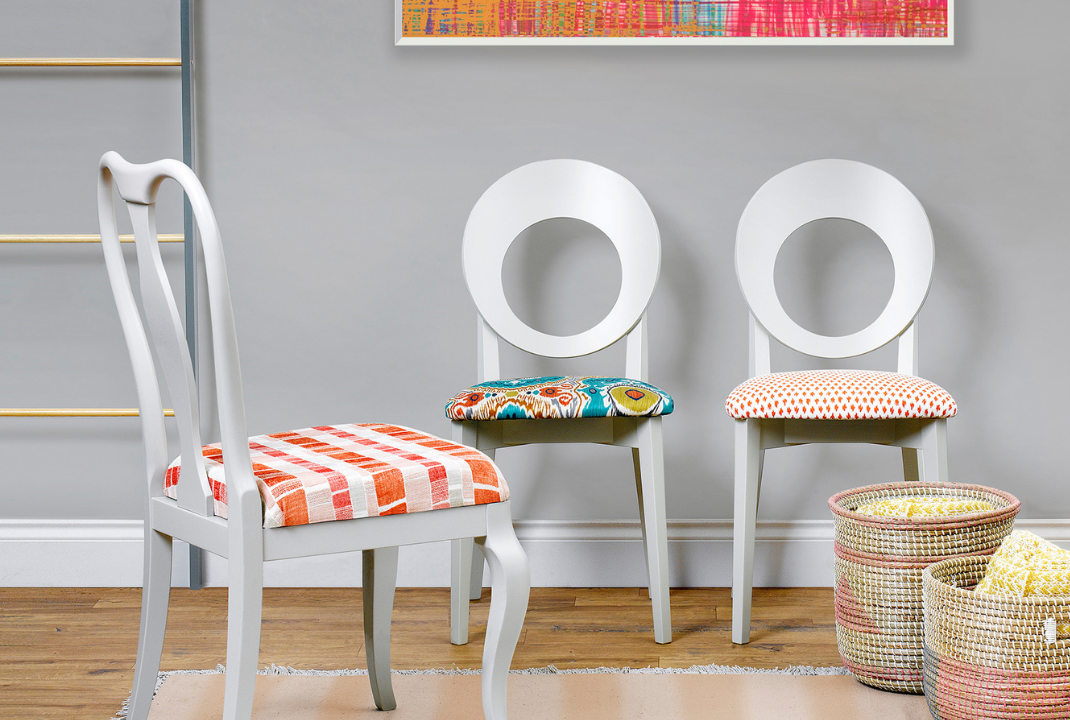 Fresh Style & Inspiration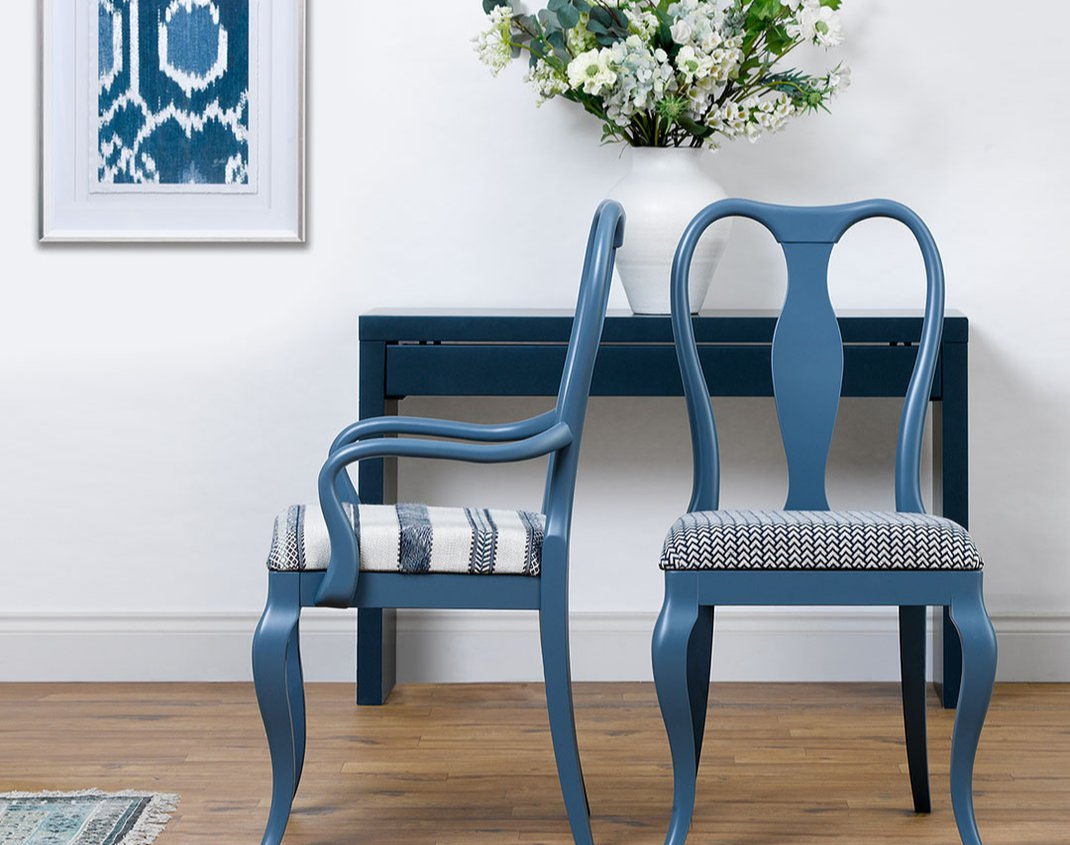 Fresh Colours
This stunning Collection, is produced collaboration with interior designer, Anna Ward, showcases a range of fabulous luxury designer weaves and prints beautifully set against our favourite finishing colours to create a fresh new look.
Working with our favourite colour picks, blue, green and coral colourways flow from print to print and across different textures of weave, linen and cotton. Smaller scale weaves sit alongside larger patterns, with all fabrics chosen to work beautifully on their own and to look spectacular when layered together.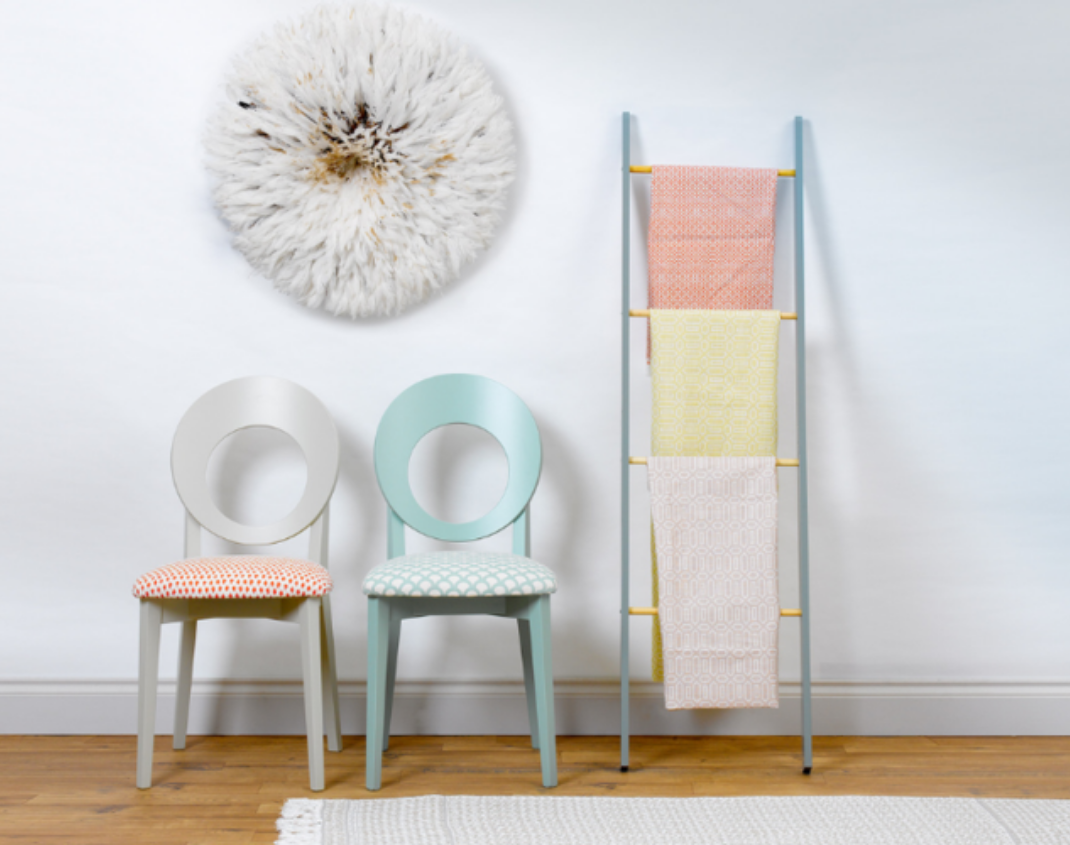 Chic & Comfortable
The style of our Signature Collection is relaxed luxury . Our selected weaves and prints are of the highest quality from our favourite designers. Our individually upholstered seats are naturally soft and crammed full of natural stuffings for the utmost comfort.
Be it bold and playful or understated elegance, the fully bespoke nature of Gabriella James gives you complete freedom to create your own unique chair collection from our selection of the best plains, ikats, weaves and prints.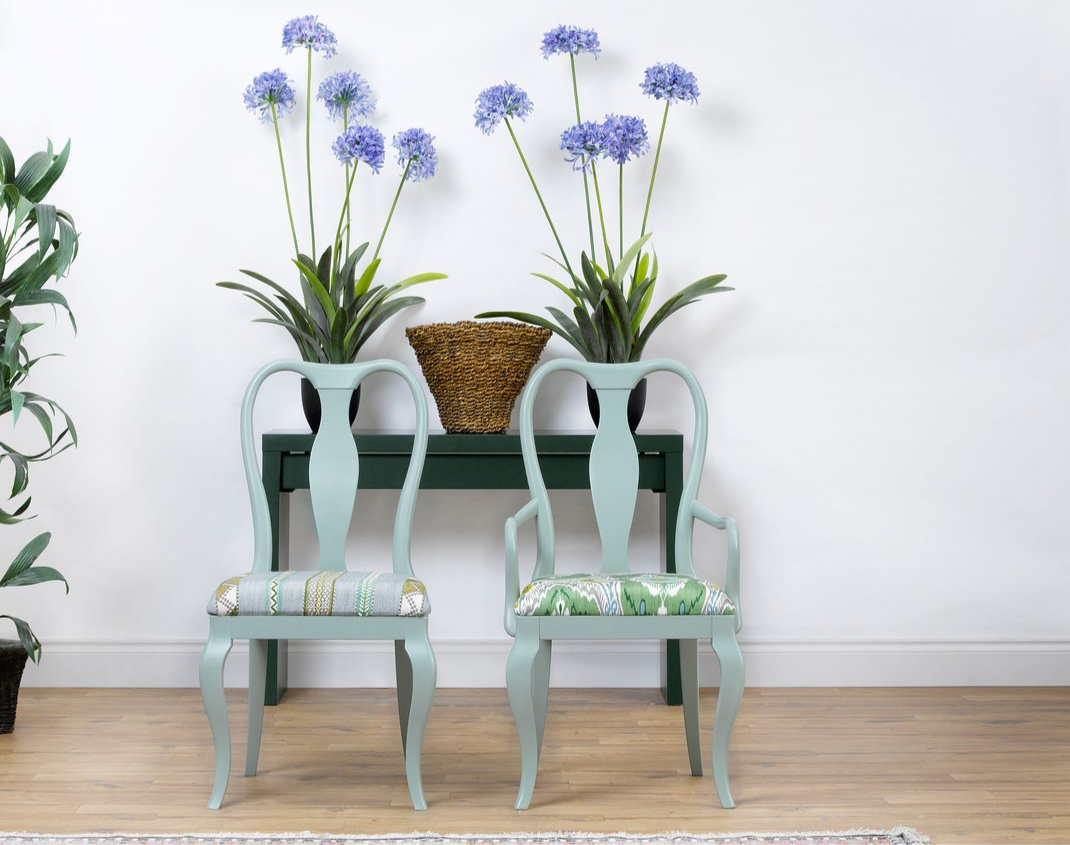 Flowing Texture & Colour
Combined and open plan kitchen and dining, with informal flowing spaces and fewer internal walls, is becoming the new norm. Our Signature Collection of dining chairs and bar stools is designed to seamlessly blend and coordinate with each other, keeping cohesion and style throughout your chosen interior. Each carefully chosen combination of designer fabric and colour will pull together the elements of your interior to stunning effect.