The Luxury of Leather Bar Stools & Dining Chairs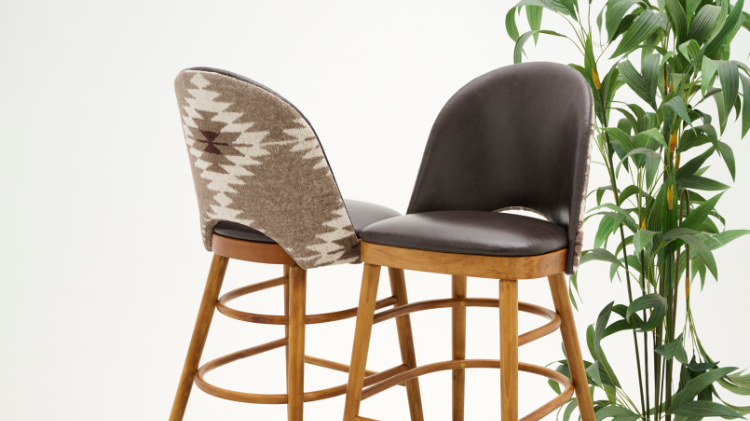 We are often asked if we upholster leather dining chairs and bar stools. The simple answers is yes we most definitely do!
Our genuine leather bar stools and dining chairs are in a luxury class of their own. Leather hide traditionally upholstered on our bar stools and dining chairs is beautiful to look at, wonderful to touch, and has that unique natural smell.
It is also incredibly durable and resistant to wear and tear so it is perfect for our handmade seats. As a natural product, pure hide is breathable and when combined with our 100% natural handmade seats, takes comfort to a whole new level!
Types of Leather Hide
We recommend two types of leather hide for our traditional upholstery on our luxury dining chairs and bar stools, Full (Natural) Grain and Corrected Grain.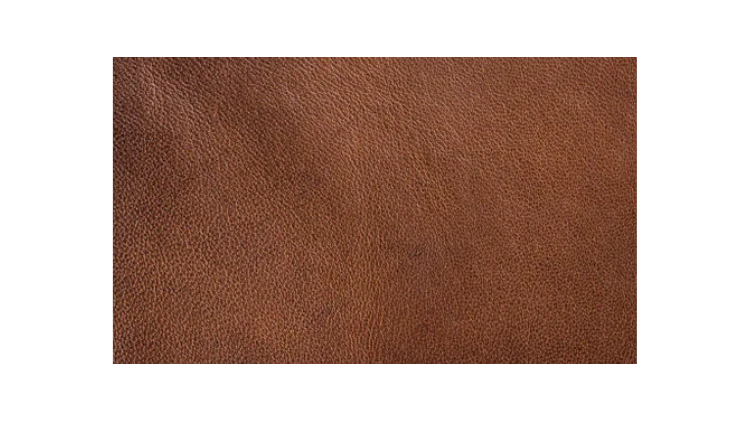 Full-grain (Natural) Leather is undoubtedly the best quality and the most expensive leather for upholstery.
Full-grain leather simply means that the hair is removed, and the hide goes immediately into the tanning process with the oil-absorbing properties and original characteristics of the leather remaining intact.
Although it looks and feels fantastic - literally like kid gloves - it is more delicate, as the top layer of the skin (grain) is kept in its most natural state with the pores in evidence. As a result, it is less resistant to heavy wear and tear.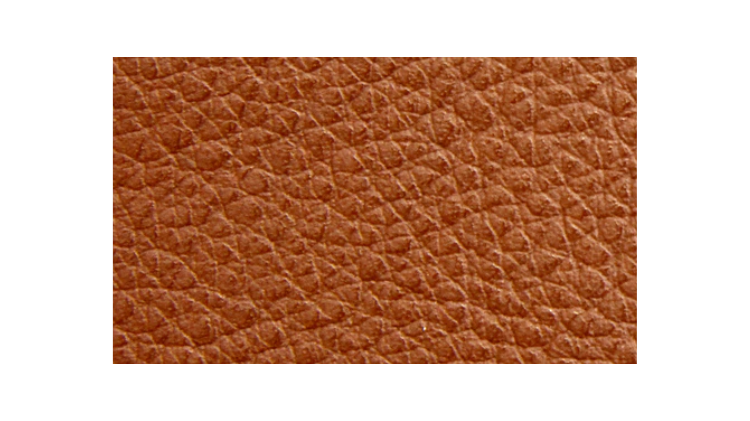 Corrected Grain Leather is the most commonly used upholstery hide as it is extremely hard-wearing yet reasonably priced. Corrected Grain is just that -  the top grain of the hide is polished or buffed to cover any natural defects. This gives a uniform appearance across the whole hide and prevents waste.
Leather Finishes
Although there are a multitude of finishes that can be applied to upholstery leather, we generally work with Pigmented Leather or Semi-Aniline Leather for our dining chairs and bar stools.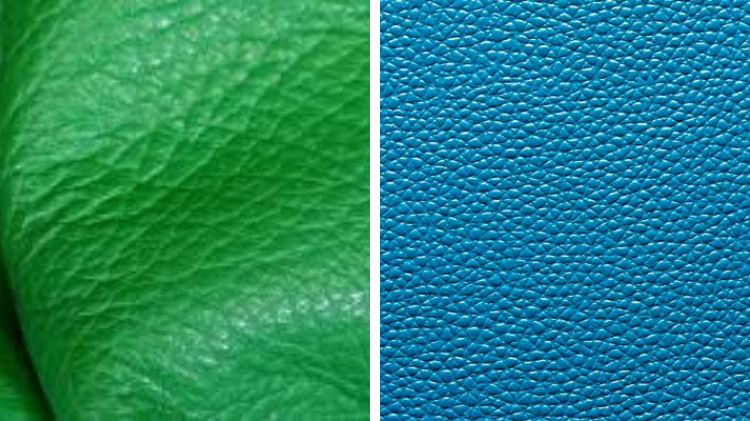 Pigmented Finish
Pigmented leather is just that. A dye of pigments is sprayed over the hide to protect and cover the surface. This creates a rich and uniform colour that is not only highly resistant but retains the softness of natural leather. Pigmented leather offers a rainbow of glorious colour options to suit any interior.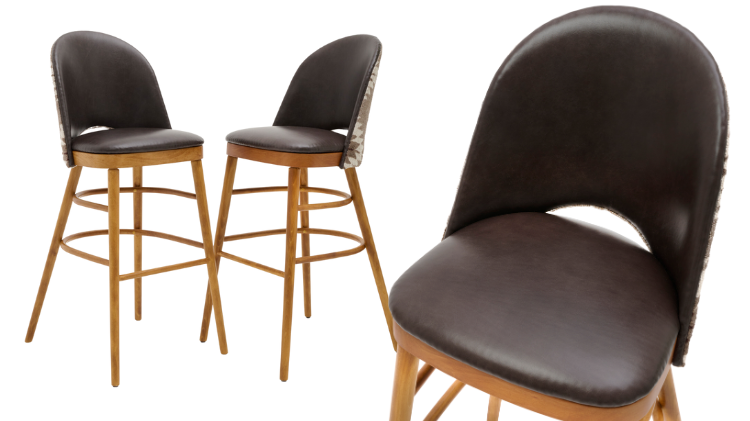 Aniline Finish
An alternative finish is Aniline, where the hide is coloured with non-toxic dyes containing a thin layer of pigment creating an even the colour and uniform the surface. The skin is then sprayed with a protective coating to retain the natural appearance of the skin.
These photos show our Luxury Ella Bar Stool traditionally upholstered in a semi-aniline leather with contrasting designer fabric on the back.
We only work with a selection of the best supplies of quality leather hides that are humanely and sustainably sourced to the highest regulatory standards.
Our Bespoke Luxury Leather Service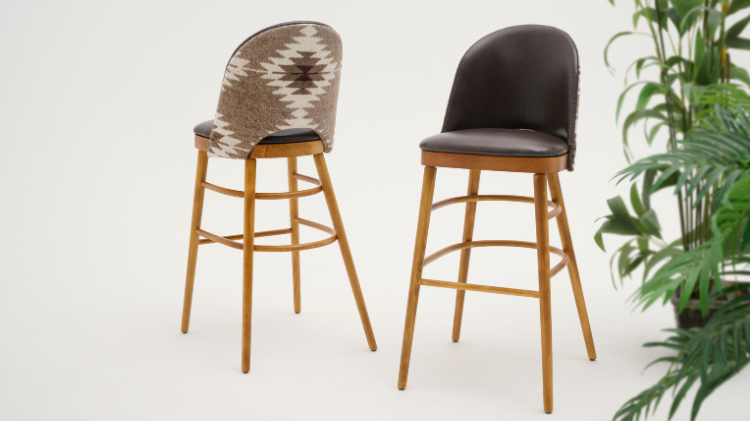 Genuine leather for upholstery is not sold by the meter but as a whole hide. As a result, prices vary enormously not only with the quality and finish of the skin and the country of origin but also the size of the hide itself.
As a result, each bespoke commission for our Luxury Leather Service is priced individually on request. We take great care to find an appropriately sized hide for the bespoke commission to prevent unnecessary cost and potential waste.
If you would like to discuss a bespoke order for leather upholstery for any of our Luxury Bar Stool or Dining Chair models, simply give us a call on 01233 756740 or email info@gabriellajames.co.uk
Get in touch