A Perfect Match
Whether you are planning a new renovation or a simple colour refresh, luxury linen is the perfect place to start!

This exquisite cotton-linen blend is as beautiful as it is practical with a brushed finish and feel that is also washable and durable.
With literally hundreds of colours to choose from, is it any wonder that this iconic plain is the perfect go-to choice to match any colour pallet.
Turner Counter Stool made-to-order in your chosen colourway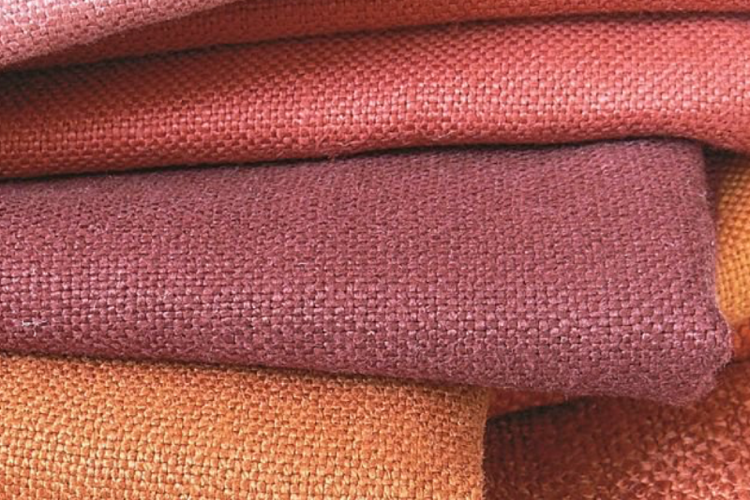 The Perfect Colour Palette
The wonderful Manzoni Linen from Designers Guild is a particular favourite. A natural Italian fabric that is a robust linen and cotton mix. It is soft to touch but incredibly hard wearing. It is also washable and so ideal for high traffic areas such as kitchens or households with sticky little fingers.
With over 80 colours in the collection, if we have not featured the exact shade you are after, please look at the full range on the Designers Guild Website and let us know the colour you want and we will order and fit it at no extra charge.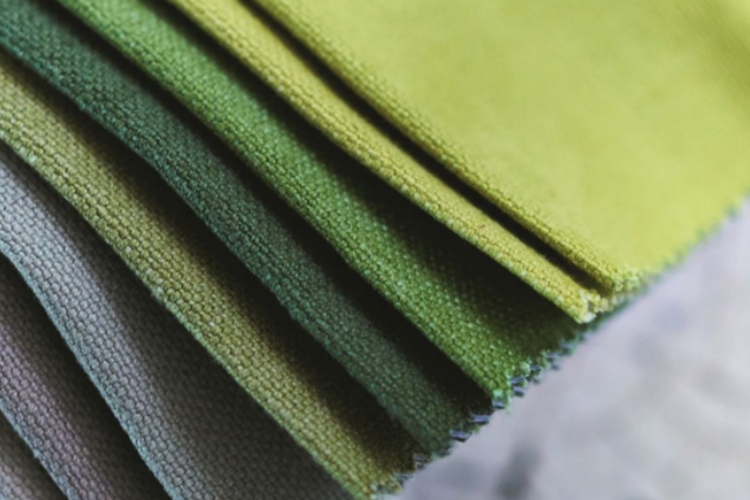 A Beautiful Brushed Feel
If you are after a linen with an exceptionally soft, brushed feel then we recommend Romo Linara. This exquisite cotton-linen blend cotton linen blend adds a luxurious quality whilst being very practical, hard wearing and even washable!
The Linara Collection is available in over 360 colours ranging from bright primary colours to soft pastels and neutrals.
Please click on the Romo Linara range and let us know the colour you would like and we will order and fit it at no extra charge.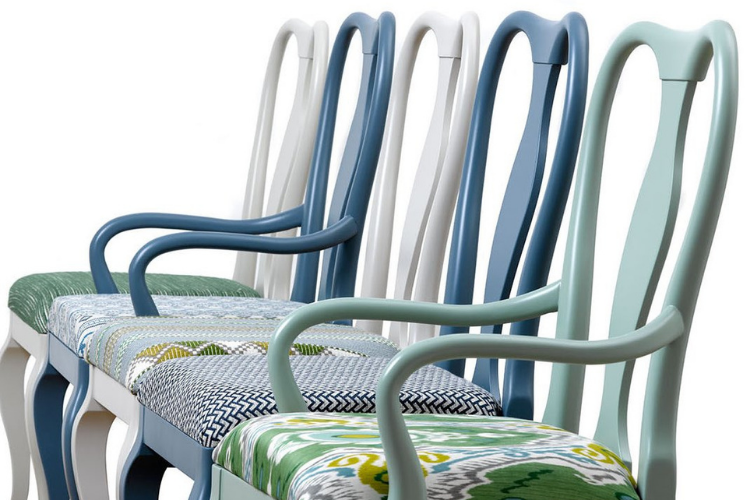 The Perfect Paint
We will colour-match your chosen chairs or bar stool frames in any retail paint colour to match your kitchen or dining room colour scheme. 
Simply write the paint colour and make when you checkout, or better still, why not give us a call on 01233 756740
Our Specialist Linen Collection is a win win of great design, craftsmanship and practicality