Made to Order Bar Stools
Buying Bar Stools for your kitchen is a big deal and not something you do very often. Get it right and your kitchen is transformed, get wrong and you will regret for years to come.
Choosing the perfect bar stool is not just a case of finding a style you like and in the right colour, but the height of the seat also needs to be exactly the right height for your island. Our made to order bar stools are created to fit your home and your tastes perfectly.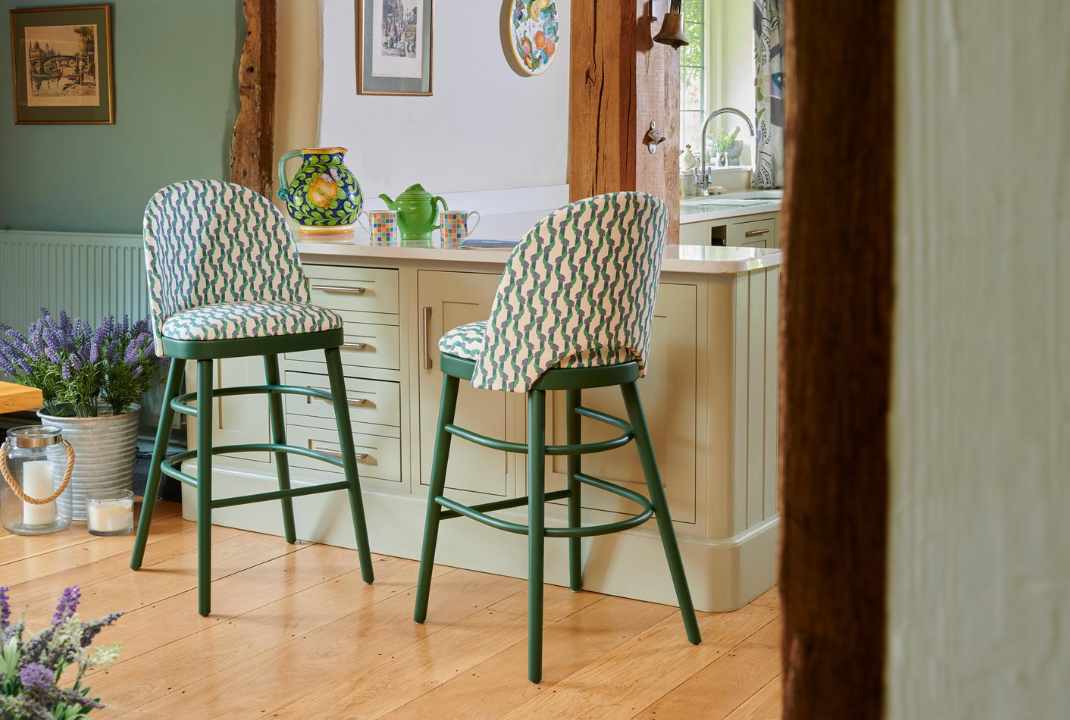 Let Us Create the Perfect Bar Stools for Your Kitchen
With 4 stunning models to choose from, we will not only handcraft our stools in your choice of fabric and finishing colour to perfectly match your kitchen, unlike other Chairmakers, we will also adjust the height of our seats to perfectly fit the height of your kitchen island.
As a family business, we offer a level of personal service that goes way beyond anything offered on the high street.
Your model - Your Fabric - Your Colour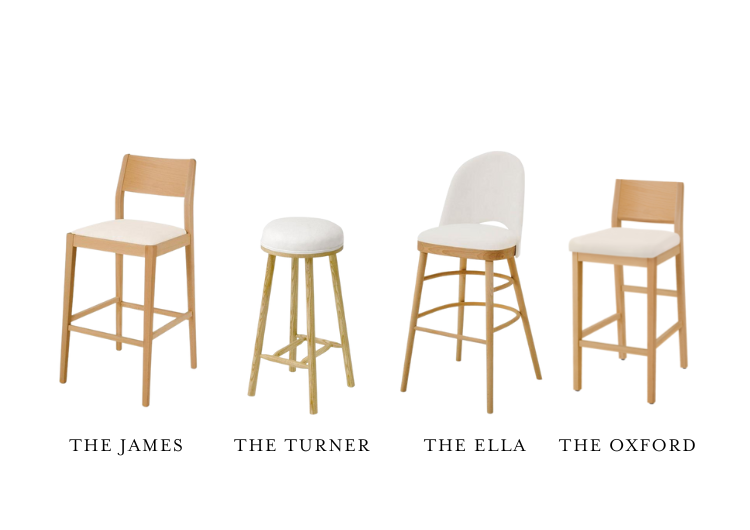 1- Choose your Bar Stool
We have 4 stunning Stool Models for you to choose from.
The classic James is sleek and understated with a timeless style to grace any kitchen island.
The Oxford is a more compact stylish bar stool specifically designed for kitchens with limited space for bar stool seating.
The Ella with its fully upholstered back, is the embodiment of luxurious elegance and superb comfort.
The Turner is our Counter Stool and a winning combination of practical comfort and style.
Please check our Bar Stool Buying Guide for more information on the perfect seat height.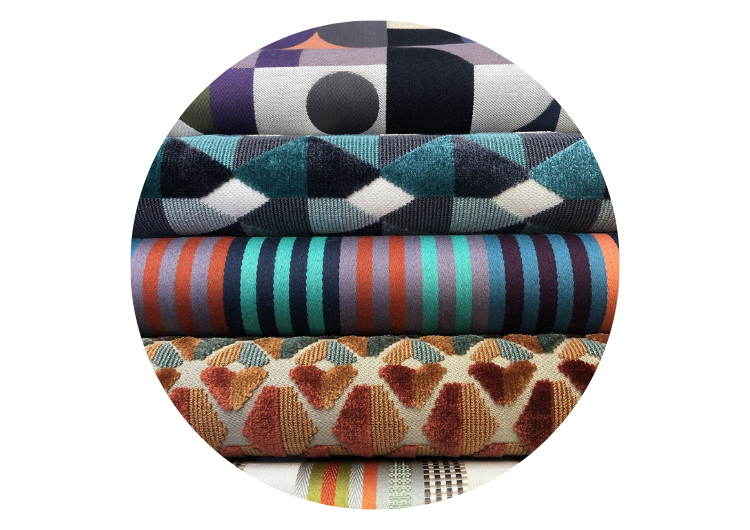 2- Choose your fabric
Choose any fabric, either from our own Collections or one of your own.
Our Collections showcase the finest quality, most luxurious designer fabrics from some of the world's best designers.
You can view our range of fabrics in our collections or download our Designer Fabric Catalogue. 
If you have your own fabric in mind, simply tell us. Unlike many chairmakers, we will meticuously upholster onto our handmade seats any designer fabric chosen and supplied by you.
We are here to help
We know how important it is to choose the right fabric to match your kitchen, which is why we offer a free sample service. Simply choose the samples you would like, and we will pop them in the post to you.
We also offer a professional Stain Protection service to protect your fabric from everyday splashes and spills, so please ask us for details.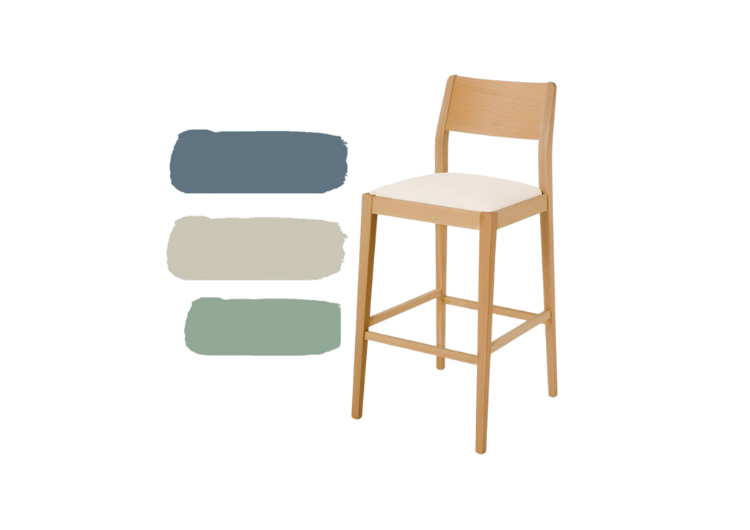 3- Tell us your colour or finish
Our specialist polishing team can create any finish to match the colour scheme of your kitchen. Our bar stools are professionally painted to the highest standard, using only the highest quality acrylic paint which is specially produced for us. 
We can colour match any retail paint colour to match or blend with your kitchen island or cabinetry.
Our services are used by leading Interior Designers
We are proud to work with some of the best Interior Designers seeking original luxury seating for Boutique Hotels & Restaurants and high-end residential projects.
Worldwide shipping available.
Traditional British craftsmanship and timeless style to grace any home
Create the Perfect Match with our Made to Order Service
Each Bespoke bar stool commission will be hand-finished and available for delivery within 8 – 12 weeks, subject fabric availability. Please use our Contact form to send over details of your chosen model, fabric and colour and our team will get started.
Better still, why not give us a call on 01233 756740 and speak to us today.