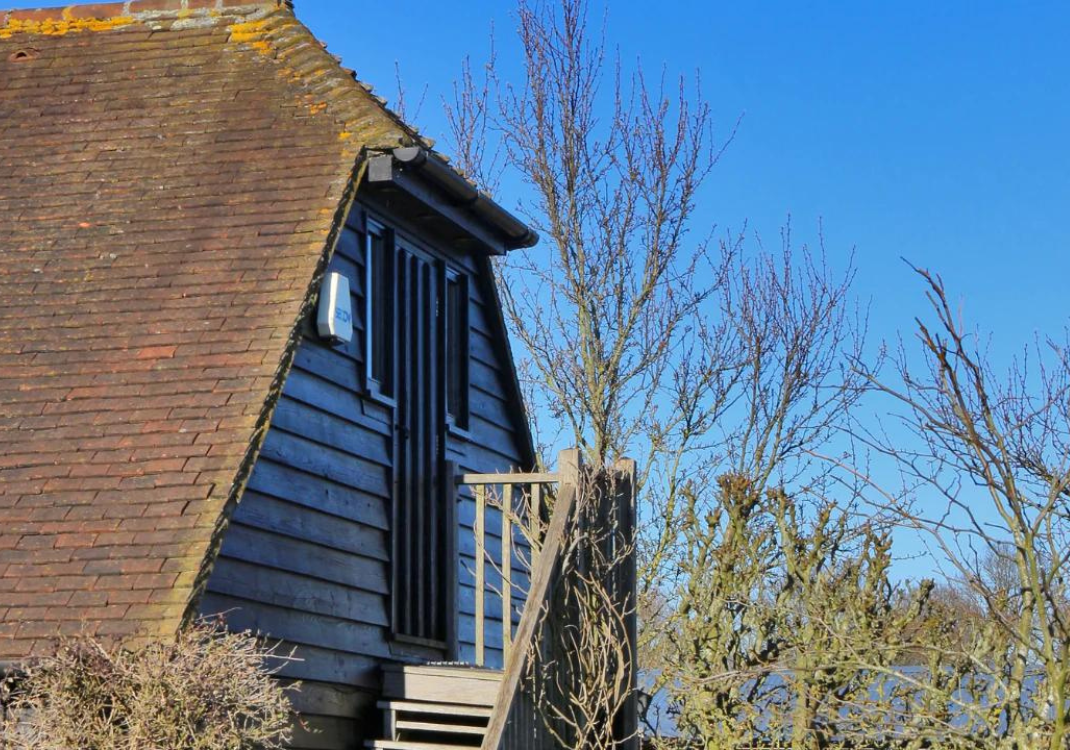 Are you sitting comfortably?
Working with my children, I started our chair business a few years ago from our barn in Kent. It came from a belief that I wasn't alone in looking for beautifully crafted dining chairs and bar stools that would perfectly fit in my home. Unable to find what I was looking for and not wanting to compromise, I decided to create my own.
We started small with our carefully chosen models in just a few designer fabrics and colours.  We have since grown the brand to offer a luxury made to order service with an array of designer fabric and colour combinations.
We began as Cheeky Chairs, but in our 5th year, I have named our brand after my children who built the business with me. Gabriella James, Chairmakers is named after Ella and James.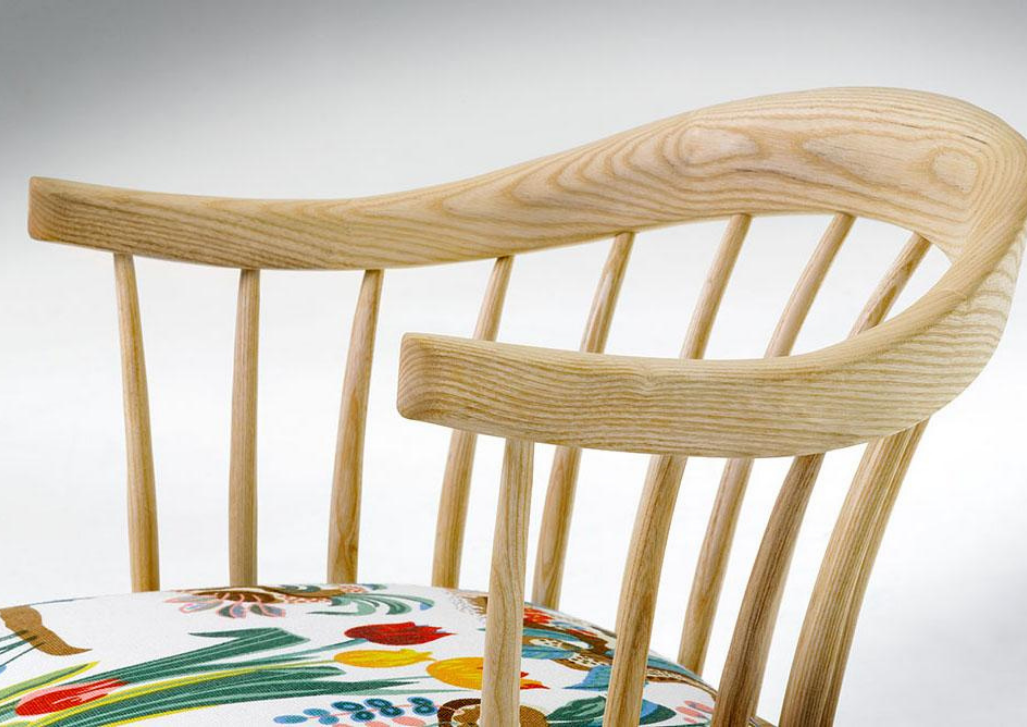 The Beauty in a carved chair
My chair story starts with a life-long love for carved wood-framed chairs that I acquired from my Dad.  He had an incredible collection of 18th and 19th century chairs created by traditionally skilled craftsmen and an encyclopaedic knowledge to go with it.
I have always felt that carved or framed chairs are the unsung heroes of the household.  All too often banished to a dark hallway, a spare bedroom or hidden under a dining table. 
Worse still, they are blandly dressed to blend and coordinate rather than to shine.  A Cinderella-esque fate to stay in the background rather than be the Belle of an interiors Ball.
Beautiful Elegance
What is overlooked is the beautiful elegance in their carved shape – be it the line of their back, the curve of their leg or a flick to their ankle.  There is nothing like the feel of smooth wood, the depth of natural grain. 
And when you combine highly skilled joinery with a meticulously upholstered seat using traditional, natural materials and stuffings, a carved chair becomes a creature of comfort as well as a creature of beauty.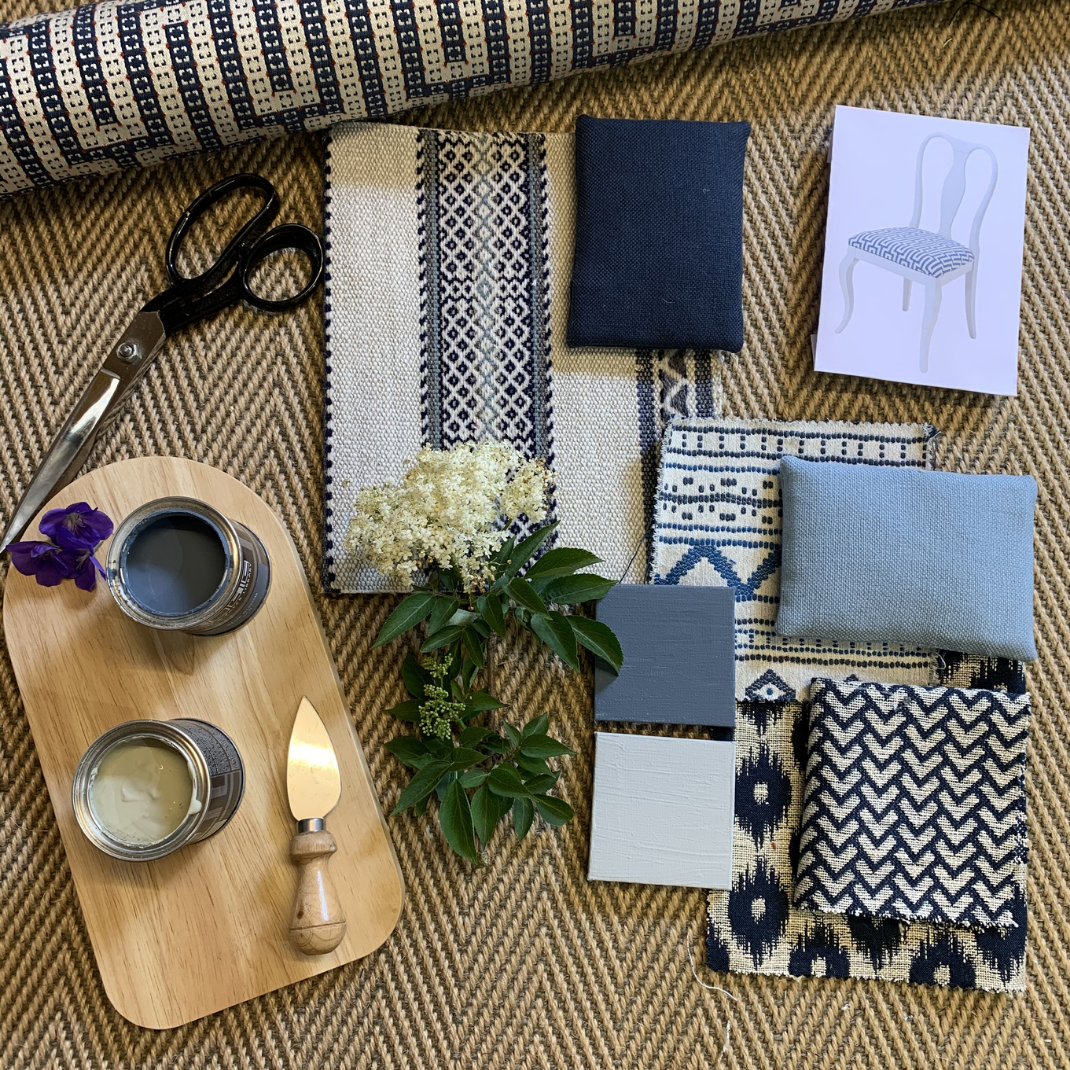 Designer Fabric and Colour
I launched my chair business to combine my passion for carved wood chairs with my love of British designer fashion. I wanted to champion the emerging renaissance in British textiles and showcase the British designers creating stunning prints and weaves using natural materials and traditional craft skills.
Never has there been such an array of fabulous fabrics to choose from. These vibrant creations by some of our best designers are central to the beauty of the chairs we create.
From the whimsical style of Kit Kemp, the distinctive jacquard weaves of Margo Selby, to the joyful and colourful designs of Penny Morrison. We highlight bold and bright prints from Korla to the quintessentially British designs of House of Hackney and Liberty of London. It goes without saying that a carved chair, with her defined silhouette, is the perfect runway fashion model.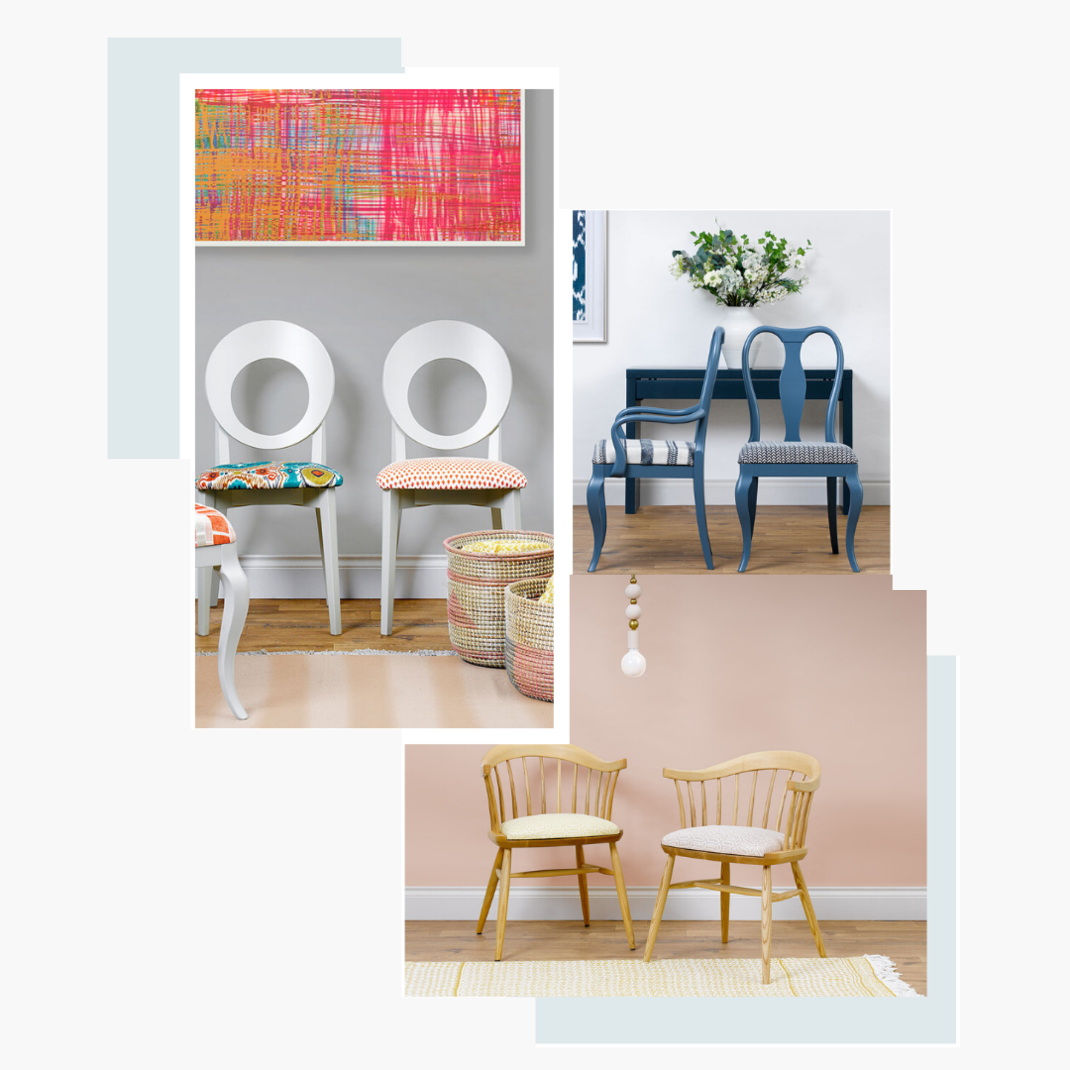 Truly Bespoke, truly couture
Cheeky Chairs gave me the opportunity to put fashion into furniture. Today, as Gabriella James, Chairmakers we offer a luxury bespoke service, making it truly couture. Our chairs and bar stools are all individually made to order just for you to fit perfectly in your home. If you wish for your own choice of fabric to be used, we will make our chairs to suit your interior design requirements. If your kitchen island is a bespoke height, we will adjust the seat height of our bar and counter stools to ensure a perfect fit.
Each Gabriella James dining or occasional chair and bar or counter stool is handcrafted to perfection, made and upholstered to your specification. It is an investment as well as a daily companion that will bring a smile to your face each time you sit on it.
We hope your Gabriella James chairs and bar stools will bring comfort to your home for years to come and be a daily companion that brings a smile to your face each time you sit down.