Designer Dining Chair Buyers Guide
Key to Your Dining Experience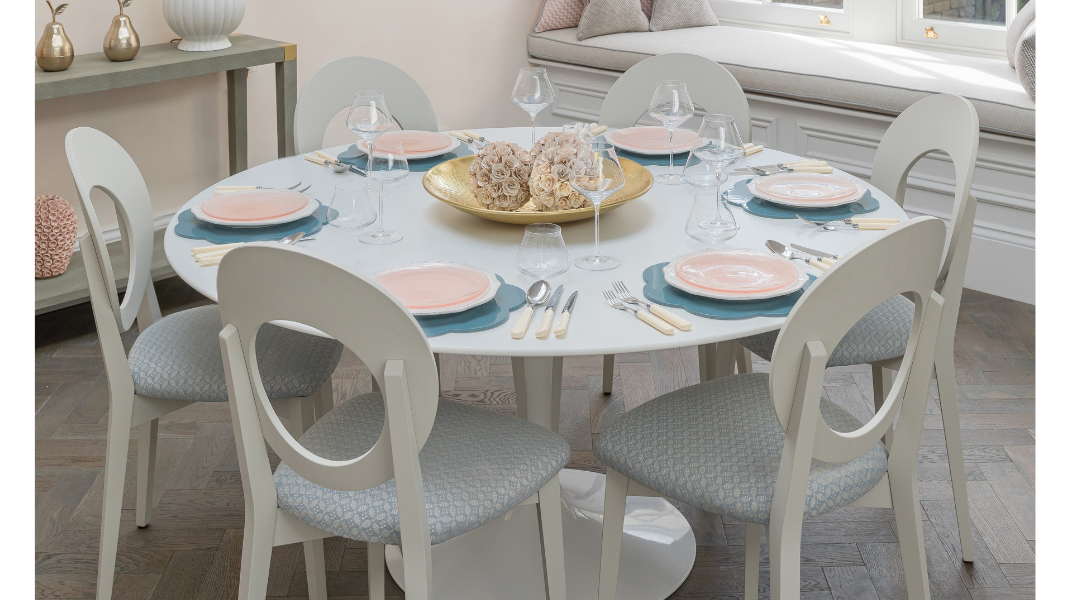 Believe it or not, it is quite easy to overlook the dining chairs when trying to create the perfect dining room or dining area. A common mistake is to get side tracked by lighting and even the dining table itself and simply forget that the chair forms so much more than just a visual element of the room. The chair is critical to the dining experience both visually and as a tactile accompaniment to dining, talking, relaxing and more.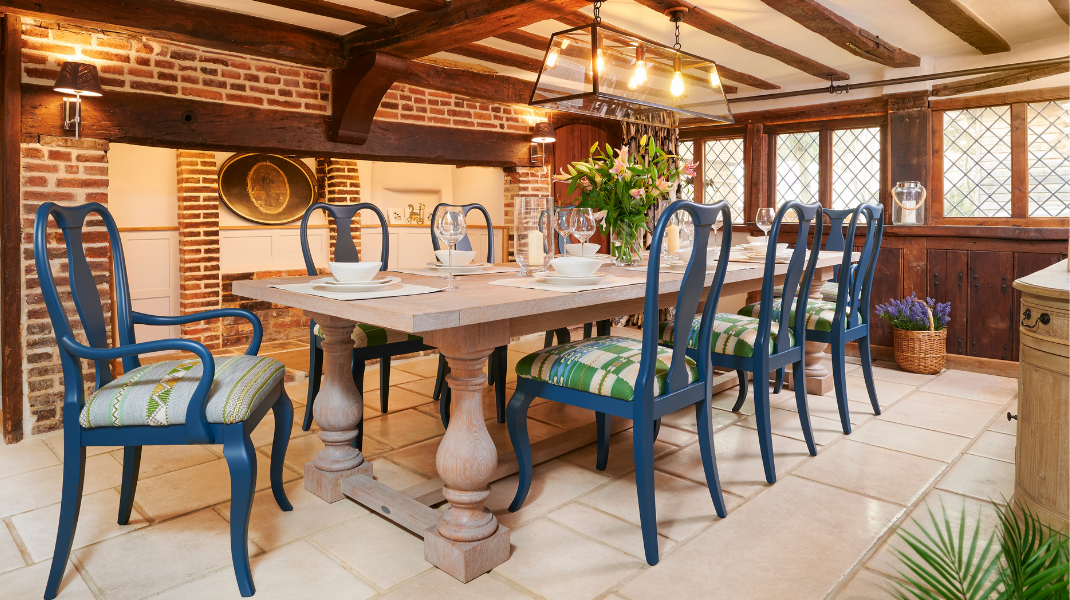 The Dining Room
It is fair to say the formal dining room is not quite as common as it once was. With the advent of open plan living and the way the kitchen has moved from the purely functional to the altogether family location has meant dining is more complex. No longer a room that needs dusting, but otherwise stays ready for the next dinner party, the dining room or dining area is in constant use in many homes.Dining tables make for great learning spaces, for homework, wonderful places for catching up and cake eating and so much more. To this end the look and feel of dining furniture has changed too. That being said, many homes do still have a dedicated dining room where things are kept differently but even then there is room for a fresh take on the traditional.
Decisions
Before even beginning to plan the chairs you may need, it is worth taking a moment to answer a few questions about the dining space itself.

1- Will this be a formal dining room or a multipurpose area?

2- How many people will it need to seat as a maximum?

3- How much space do you need? How big is the area and how much room will you need to move around?
There are more questions you may ask yourself but these will give you some focus on what the room is meant for. If it is going to be a very traditional setting then fun may not be a big factor. It may also be that you are less concerned with durability and more about a lavish feel.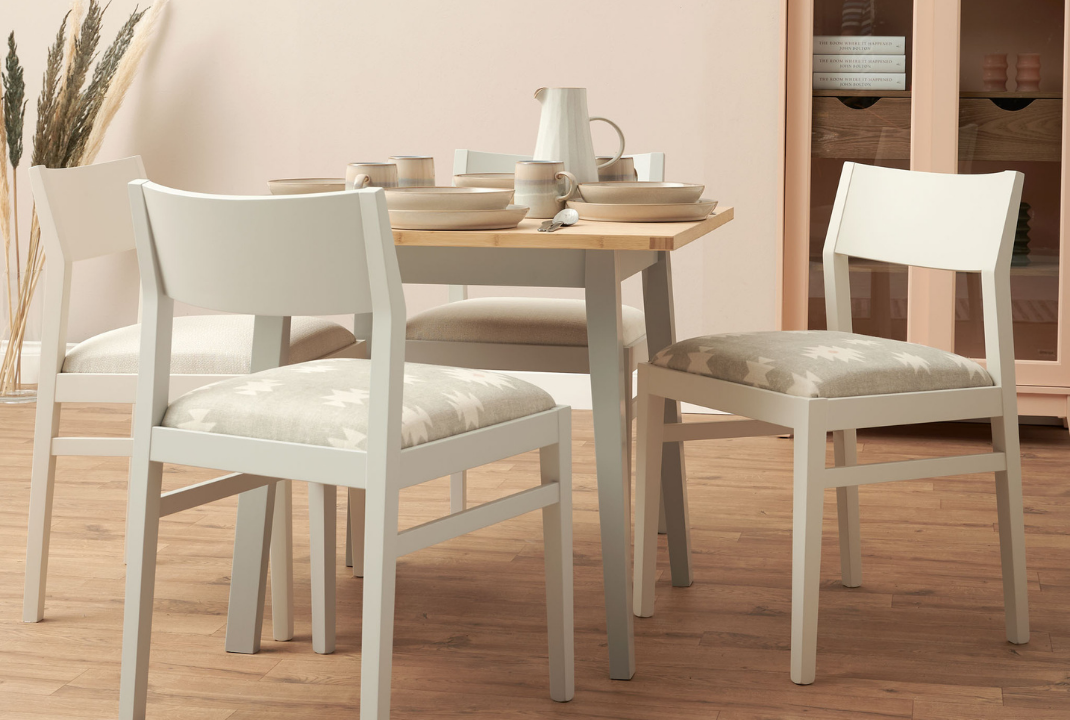 Chair Size
Making sure your chairs are the right size is very important. Factors like how much room is left behind the chairs so people can get up easily are often forgotten. Also the seat height compared to the height of the table is critical. A chair that is too low will leave guests feeling like they are a child sitting at a big table and that is never good. 
Most tables are between 70-75 cm high so it is important to balance leg room and seat height for maximum comfort. Dining chairs should have a seat height between 45-50 cm. This is the height at which the actual seat is from the ground.
We think approximately 20cm of leg room between the underside of the table and the seat height is ideal. So if your table height is 70cm, the height of your chairs should be 47-50cm. 
Crucially always measure from the underside not the top of your table to the floor to obtain the correct measurement. The overall chair height can vary because some high back chairs can be quite tall.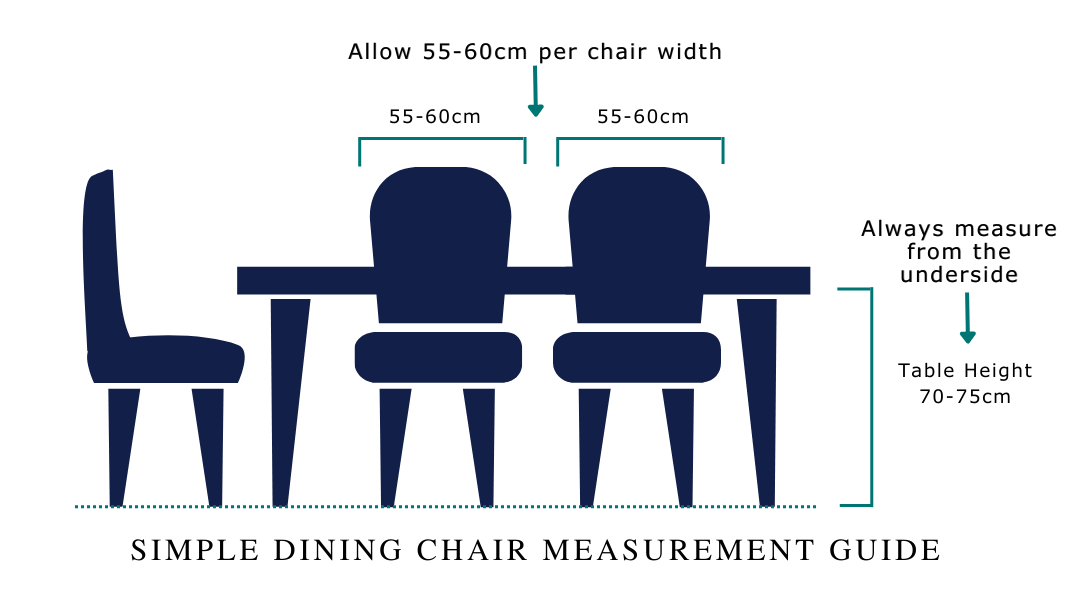 It is generally recommended that you leave 10 -15 cm between each chair to allow people to comfortably sit next to each other and be able to get in and out easily. To work out how many chairs you can fit round a table you just add 10 cm to the width of your chosen chair and divide this by the length of the table side in question. Our dining chairs are around 45 cm wide, which means you need to allow approximately 55-60cm per chair.

It is best to have around 60 cm between the back of each chair and the wall to allow people to move in and out easily. The overall number can be thought of as around 120 cm from the edge of the table to the wall. 
Our luxury dining chairs are carefully chosen to be the perfect height for most dining tables. Here you can find the measurements of two of our popular dining chairs the Chloe Chair and the James Chair as an example.  

The Chloe

Height - 93 cm
Width - 44 cm
Depth - 53 cm
Seat Height - 47 cm

The Ella

Height - 81.5 cm
Width - 46 cm
Depth - 50 cm
Seat Height - 48 cm
Dining Chair Styles
There are literally thousands if not hundreds of thousands of different styles and types of dining chair available these days.

 From simple low cost options performing a somewhat perfunctory role around small tables to highly expensive and luxurious high backed upholstered chairs used in high society dinner parties. That being said there are only a few main types of dining chair, these include armed chairs, Parsons chairs, Shaker, side chair, Ladderback and Windsor. Many chairs are upholstered for extra comfort during dinner parties but the others use a wooden seat for simplicity and as a style choice.

The Marco Chair in Woven Ribbon Blue by Kit Kemp
Working With Other Furniture
Only in the most formal of spaces do you need to think about matching tables, chairs and other items. These days each item should be chosen on its merit and how it fits with others but that doesn't mean they all have to be made by the same company. Colour popping and other trends can be planned in when thinking about the area or room as a whole. Buying all one type of furniture leaves you very little room for expression and that can leave your guests and your dinner parties feeling a little flat.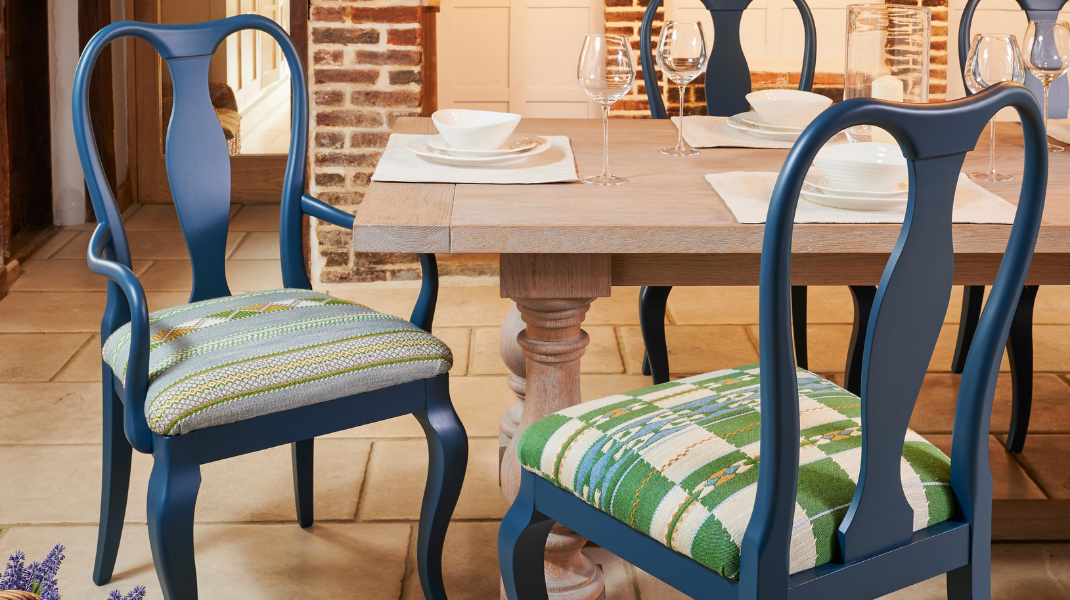 Visually Appealing Chairs
The chair is the main touch point of the room, it is the one bit of furniture that each person has an individual contact with. The table is shared but your chair is your own for the period you are in the space. This means it needs to look inviting. We have all been to a dinner party where someone has huge dark monolith style chairs that frankly create a feeling of impending doom rather than a welcoming eating environment.
Having a chair that looks great, and looks welcoming is key. Choose friendly colours, warm fabrics and chairs that look like chairs. Think about layering colours in the room rather than a single colour way. A dining room or area should be rich and subtle and match your home but also be something rather special. Luxury dining chairs go a long way to creating that feeling and the colour and fabric options you choose will have a big impact.
A dining chair must be comfortable. That is the bottom line; a diner party will end too early if everyone struggles to get comfortable. It may well be a subconscious act but chairs that wear thin after two hours are not conducive to long and memorable eating experiences.

Comfort comes from the shape of the chair, the fabric or material it is covered in and the upholstery. High quality designer fabrics with stunning colours and sophisticated prints are important. These, married with quality upholstery and chairs that focus on craftsmanship create a sitting position and feel that will lead to more enjoyment of the food, company and whole experience.

Earth tones are perfect for a dining space, they offer a rich and luxurious air and really help create a welcoming atmosphere. Choosing to augment luxury dining chairs with blended and layered features in the room is a must. This practice allows you to move from one colour to another but within a general theme so the carpet, chairs, curtains and more all work together to create a layered colour effect.
Where to Use a Dining Chair
The uses of designer and luxury dining chairs and more general dining chairs is almost limitless in the home and other places too. From traditional dining rooms to kitchens, playrooms, offices and even walk in wardrobes where a boudoir chair might not be suitable. Ultimately a good chair will fit anywhere and we are able to offer a stunning range of luxury dining chair options to use right across the home. From a single statement piece to a sophisticated dining set for those long and delightful dinner parties.

- Kitchen

- Dining Rooms

- Bedrooms

- Studios

- Hotels, Spas and Restaurants
Gabriella James Designer Dining Chairs
As seating specialists, we offer a curated collection of luxury designer dining chairs. With rich colours options and designer fabrics, our made to order chairs are designed to match your home and be as unique as you are.
We use designer fabrics from the likes of House of Hackney, Liberty, and Christian Lacroix as well as artist prints from people like Jon Burgerman and Matthew Williamson. All our chairs are hand finished and upholstered offering superior comfort as well as bold and designer styling.
Below are just a few of our Luxury Dining Chairs
Our Team
If you would like to have a chat with our team about your dining area and what chairs may suit then please get in touch. We are happy to look at photos and colour samples to help you chose the right chairs for your dining area or room.