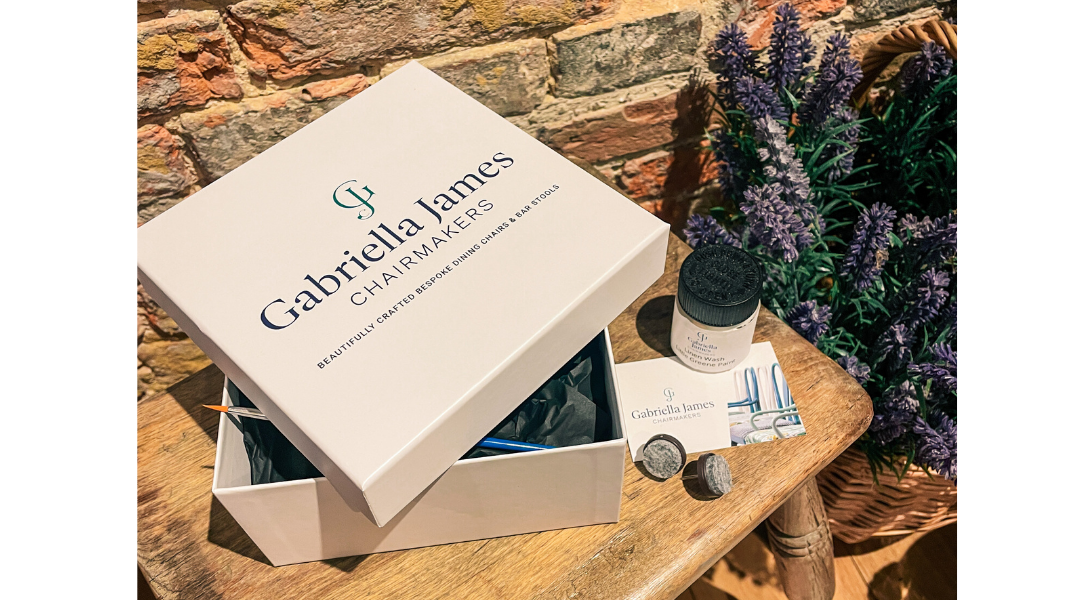 All Gabriella James Chairs and Bar Stools are supplied with a bespoke Care Pack containing detailed instructions on care of the fabric, a Touch-Up Pot with the finishing paint or stain and a set of spare felt gliders.
Download Care Guide
Fabric Care
We use only premium quality fabrics either from our own designer collections or our customers own choosing. 
kitchens are 'high traffic' areas with inevitable everyday spills and sticky little finger marks! Several of the fabrics in our Collections are 'Performance Fabrics' which are fully washable and have built-in stain protection. To give added protection to other luxury fabrics in our Collections, we recommend that all suitable fabrics are professionally Stain Protected and offer this service to all our customers.
In the event of any spills or marks on the fabric, always try to remove with clean cold water. Fully moisten a clean cloth and dab firmly all around the marked area. Do not rub the fabric as this may damage the surface fibres. Because our seats are made with 100% natural materials that will dry naturally if wet.
If the mark still remains, we recommend using a retail spray upholstery cleaner. However, please check the product does contain bleach as it will potentially damage the fabric. Importantly, always patch test the fabric before applying.
Paint Care
All our frames are professionally painted or stained to the highest standard. The finish on all our chairs and bar stool is extremely hard-wearing and provide a highly resistant coating.
However, much like a car door, if the frame is knocked against a hard surface, the wood may mark or bruise. In the event of this happening, we have supplied a touch-up pot of your bespoke paint or stain with a fine brush. Carefully apply a very fine layer over the bruise. Always apply a second coat rather than one thick one.
Felt Gliders
We always fit felt gliders to the feet of our Bar Stools to protect any flooring and supply several spares in our Care Packs. In the event that a felt pad becomes loose or falls off, carefully remove the cup in the foot of the stool and replace with one of the supplied spares.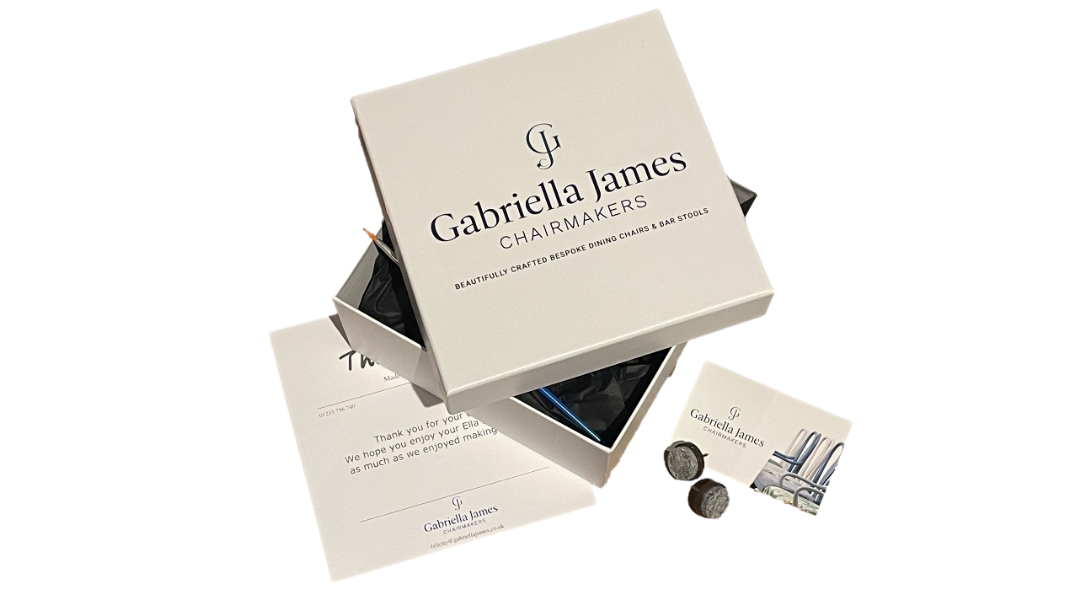 Care Pack Includes
Pack includes:
- Detailed Fabric Care Instructions
- Spare Felt Gliders
- Touch Up Paint or Stain Pot
- Extra fine paint brush