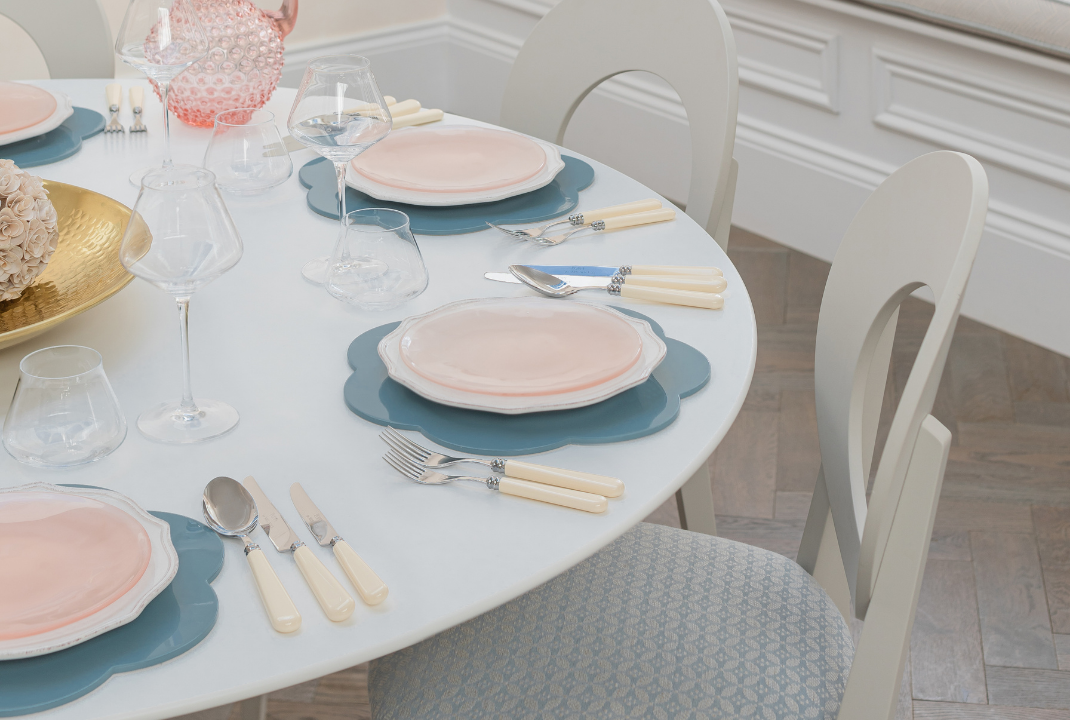 Effortless Chic
The Chloe Chair is a striking contemporary design. The iconic circular cut-out back and generous seat create a unique yet luxurious outline. 
This original design is as beautiful as it is comfortable, bringing a distinctive contemporary character to any interior. The Chloe is perfect as a stand-alone statement piece or a striking collection for the dining table. 
All prices include Designer Fabric and Colour Finish.
It's all in the Curves!

Chloe is a contemporary chair that will lighten the mood in any room! With a generous seat the Chloe combines comfort with style.

The unique design will suit any home looking for a designer inspired chair and will fit any space. Perfect as a stand-alone piece or a striking collection for the dining table.

Dimensions

Height 93cm

Width 44cm

Depth 53cm

Seat Height 47cm

Fabric required 0.6m