A Luxury addition to any Kitchen
With a seductive silhouette echoing Mid-century style and a fully upholstered curved back and seat, the Ella Bar Stool is the embodiment of luxurious elegance and superb comfort. 
The Ella Bar Stool is handcrafted to order and meticulously upholstered and hand stitched by our highly skilled craftsmen in your choice of luxury designer fabric. Each Stool is hand finished to perfection.
Striking and timeless, the Ella is the perfect addition to any kitchen island or bar.
All prices include Designer Fabric and Colour Finish.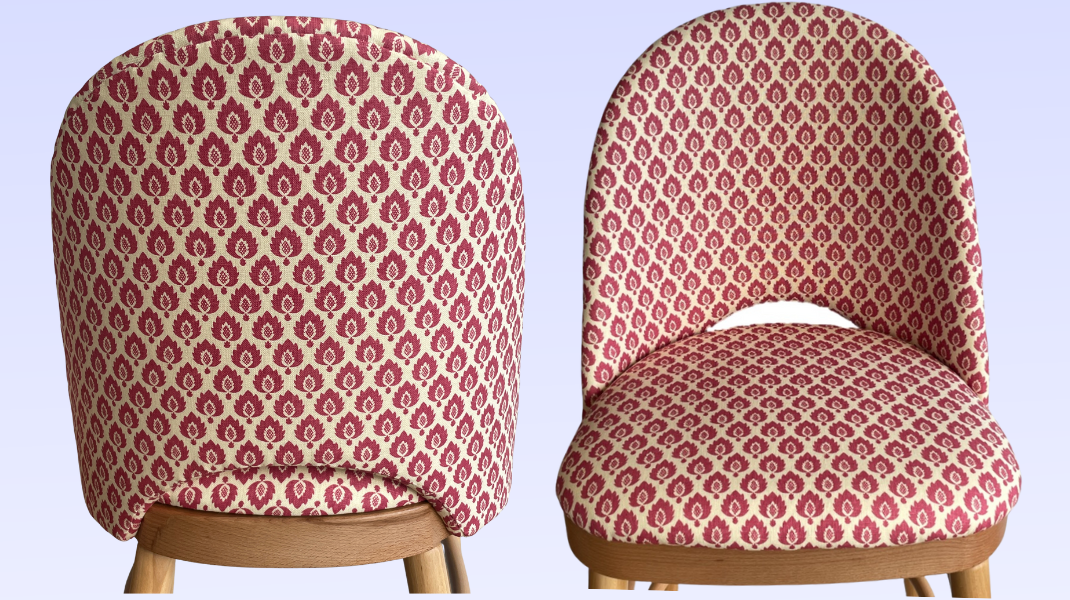 The Perfect Finish
We traditionally hand stich the curved back of each Ella Bar Stool to join the front and back panels of fabric together.
This not only creates a smooth and invisible seam and ensures any pattern is perfectly matched, but the decorative edge of the fabric fold beautifully enhances the curved shape of the Ella back.
Handcrafted Perfection
Hand Finished to Perfection

The Ella Bar Stool is individually made to order. The padded back and seat are created by hand using 100% natural stuffing materials for supreme comfort.

Each Ella Bar Stool is traditionally ladder stitched by hand and finished to perfection in your choice of Designer Fabric and Colour Finish.

This classic yet versatile design in a beautifully balanced shell shape, has an understated sophistication that will bring a touch of style to any interior.

Dimensions

Height 100-116cm

Width 50cm

Depth 53cm

Seat Height 64-80cm

Fabric required 1.5m
The seat height can be adjusted to fit perfectly with your kitchen island .
To ensure a perfect fit with your kitchen island or bar, we will adjust the seat height of each Ella Bar Stool to your exact specification.
Crucially always measure from the underside of your island or bar to the floor to obtain the correct measurement. See our bar stool buying guide for more information.
Bar Stool Buying Guide