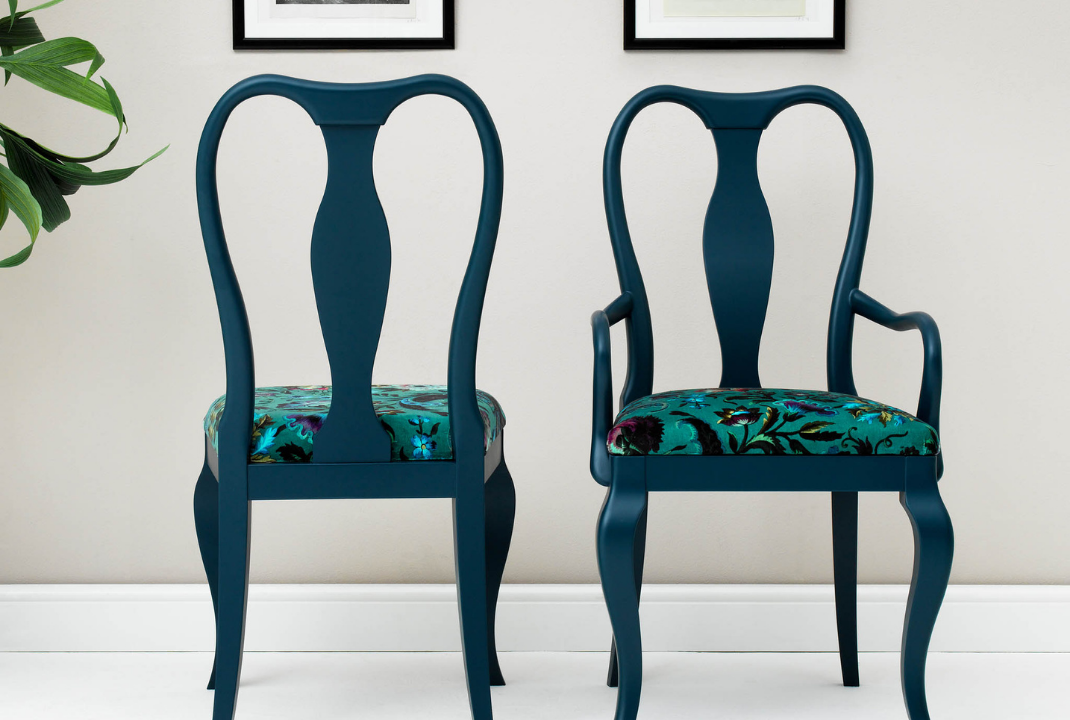 Lush plush textures and utterly fabulous colours!
After 10 or so years of minimalism dominating the interior design scene, House of Hackney was created in 2011 to bring back texture, colour and feeling into the home and to fashion.  At Gabriella James we share their maximalist design aesthetic and fell in love at first sight with their stunning designs. 
Why we love the House of Hackney
We love the House of Hackney's celebration of colour and texture that is combined with an element of quintessentially English nostalgia. We share their philosophy that there should be no fixed rules when it comes to interior design;  that your home should be an extension of your personality, filled with the things that you love that make you happy.
Our House of Hackney Capsule Collection captures our shared ethos and we have used their wonderful fabric designs in luxurious velvets and faux animal prints to create a stunning collection of original chairs and bar stools.