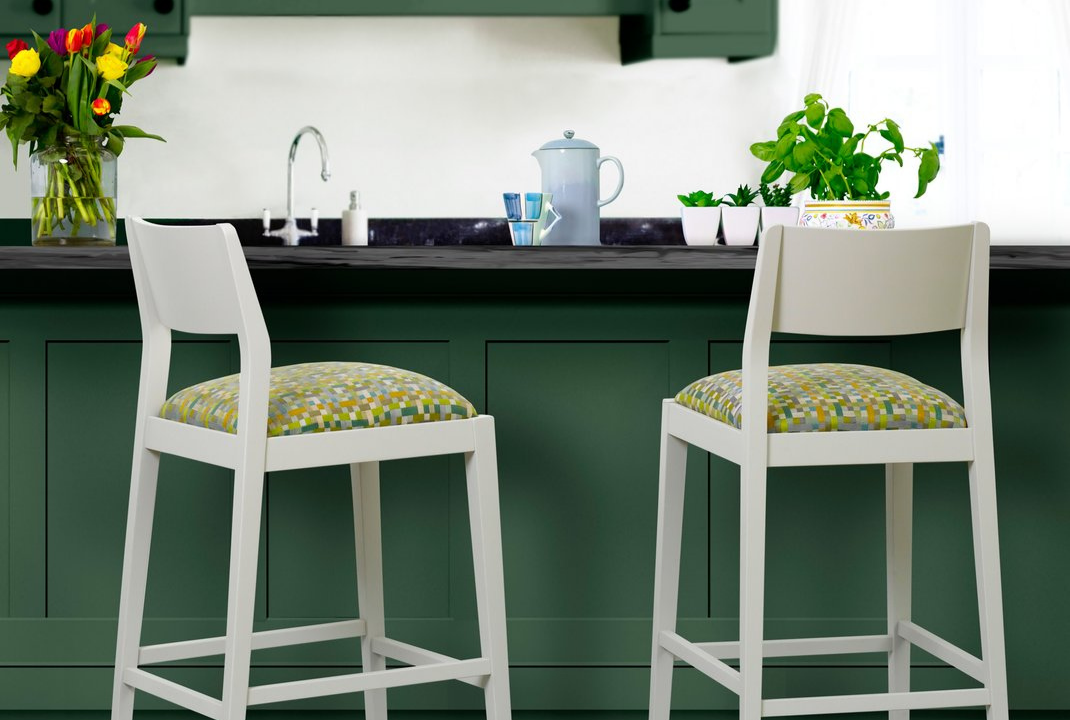 Vibrant jacquard weaves by Margo Selby
We are delighted to add Margo Selby Memphis Collection to our range of Designer fabrics. Margo is a world renowned British textile designer. Her Jacquard woven textiles have pushed the boundaries of weaving to create contemporary upholstery fabrics that are brimming with colour and style.
The Memphis Collection
Our selected weaves from her Memphis collection brings together a diverse and distinctive range of woven fabrics that are both decorative and luxurious.
These jacquard weaves in harmonious but contrasting colours sit beautifully against a multitude of fresh paint colours to create chic and stylish chairs and bar stools to make a vibrant addition to your home