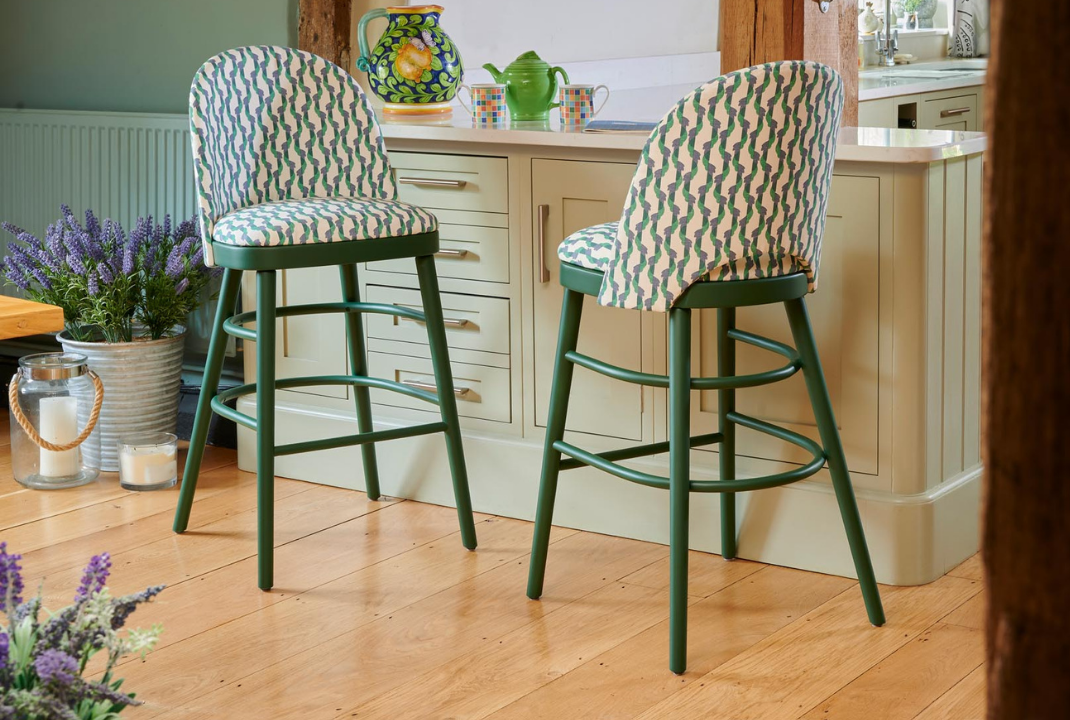 A unique Palette of Natural Colours
For Tom Helme and Martin Ephson, Farrow & Ball founders, the creation of Fermoie was a natural progression taking their deep expertise in colour and light to a new, more textural dimension.
Fermoie fabrics are designed in house and printed in their Marlborough factory. What makes them so unique is not only their design and but their traditional printing techniques. Layers of colour from natural pigments are used to create a rich and varied pool of colours that feed into all their collections.
Beautiful blending designs
Our curated selection Fermoie luxurious cottons, linens and textured weaves draws on their wonderful, layered colour palette of natural colour families of Reds, Yellows, Greens, Blues and Neutrals.
It is a unique capsule collection of beautiful blending designs to create a stunning collection of original chairs and bar stools that are perfect for the most discerning of homes.