The Ultimate Guide to Selecting the Perfect Bar Stools for Your Home Bar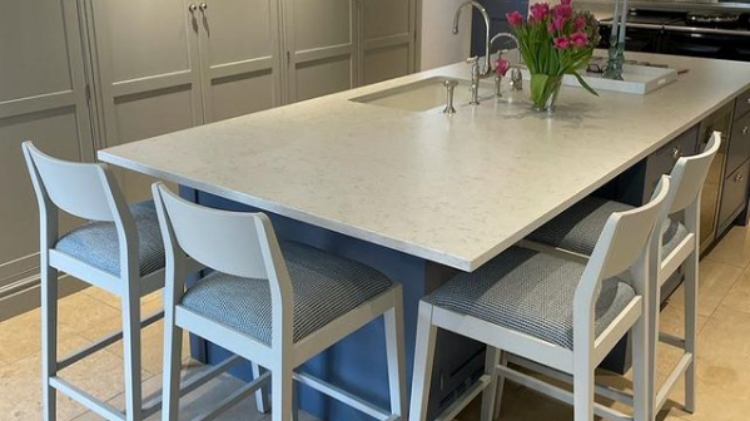 A home bar is where comfort meets socialisation. And no home bar is complete without proper seating. In this guide, we'll explore the art of selecting the perfect seating for your home bar to create an extension of your style personality, and hospitality.
Height Matters: Counter Vs. Bar Height Stools
First of all, it's important to determine the right seat height for your bar stools. If the seat is too high or too low the stools will not be comfortable. Ideally you need 20cm 'sitting room' – the distance between the top of the seat and the underside of the bar. To calculate the perfect seat height for you bar stools, simply measure the distance from the floor to the underside of the plinth and subtract 20 centimetres . You should also note the difference between counter-height stools and bar-height stools. Counter-height is designed for kitchen islands and counters, whereas bar-height stools are the go-to choice for standalone home bars.
Choosing Elegant Materials
The choice of material for your bar stool is like choosing the finest threads for a tailored suit. It defines the entire look and feel of your home bar. Here are some things to consider:
Wood. Choosing bar stools made with wood exudes timeless elegance. From rich mahogany to traditional English Ash like our Turner stool, wooden bar stools bring warmth and sophistication to your space. Their classic appeal compliments a range of décor styles making them a popular choice.
Metal. If you're aiming for a more contemporary, industrial vibe, metal bar stools are your ticket to luxury. Their sleek lines and metallic finishes add a touch of modern opulence. Consider finishes like brushed nickel or antique bronze for that extra layer of style.
Upholstery. Upholstered bar stools are the epitome of comfort and luxury. Imagine your guests sinking into plush cushions wrapped in rich fabrics. They will not only pamper your guests but also serve as statement pieces for your home bar.
Fabric Design
When it comes to upholstered bar stools, the choice of patterns and colours can elevate your home bar to whole new heights. Patterns can infuse character and personality into your bar. Consider timeless options like herringbone and chevron or explore contemporary options like geometric designs or bold stripes to make a statement.
The colour palette you go for in your upholstery can also set the mood for your home bar. Deep, rich colours like burgundy, navy, or emerald green exude opulence and warmth, whereas soft neutrals and playful pops of colour can create a more airy and modern atmosphere when entertaining.
Comfort and Ergonomics
When it comes to your home bar, comfort is non-negotiable. It helps create a space that is comfortable, sociable, and beautiful. Whether you opt for a round bar stool, or one with backrests for added comfort like our Ella bar stool, you and your guests should be able to relax, sink into their seats, and savour every moment. Luxury isn't about appearances, it's also about providing experiences. Padded seats, supportive backrests, and plush cushions are the things you should look for when choosing the perfect bar stools for your home bar.
Final Thoughts
As you complete your journey to creating the perfect home bar, remember that luxury lies in the details. The height, material, design, fabric, and ergonomics all play a part in the experience of you and your guests, so raise a glass to the art of selecting the perfect bar stools for your home bar to seamlessly create unforgettable moments.