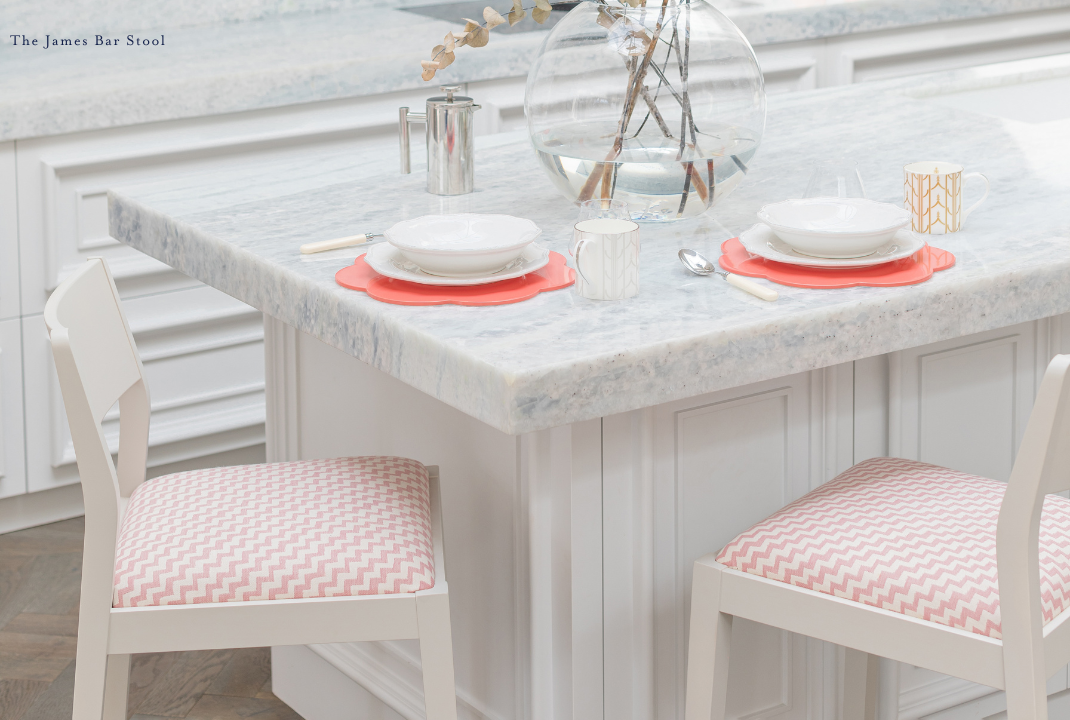 Bar Stools vs Counter Stools
When considering a kitchen island, breakfast bar or even a home work station, you will likely look at various styles of stools types that will not only look great but will be comfortable to sit on as well. You'll be also looking for quality, ease of use and great design. However, you may have found yourself a little confused as to whether it's bar stools or counter stools that you need. Just what is the difference between bar and counter stools anyway…if there even is one?
What Is the Difference Between Bar Stools And Counter Stools?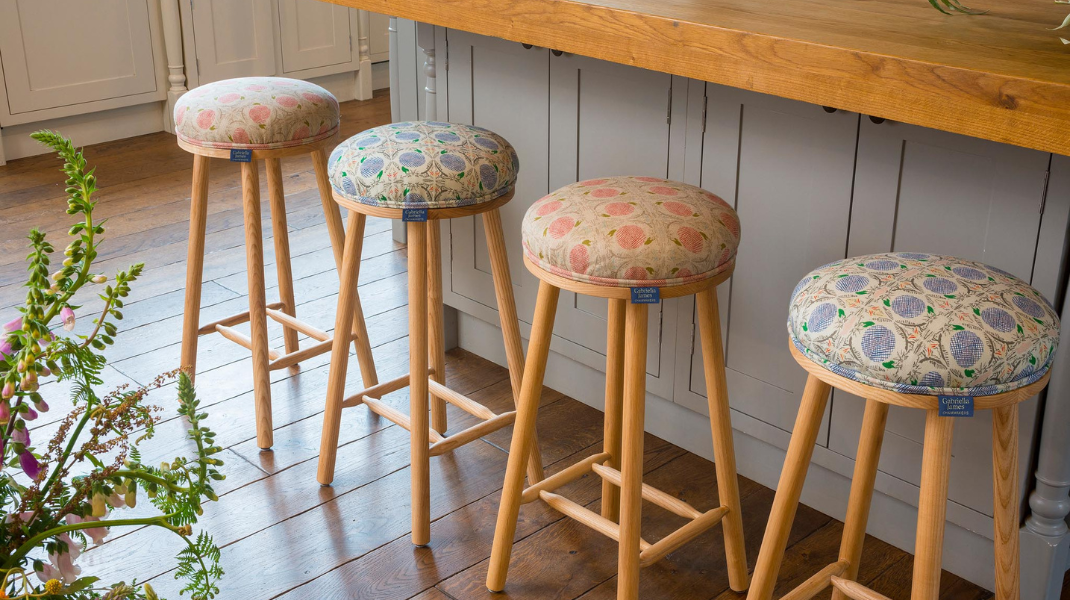 Quite simply, the difference between counter and bar stools is height. Bar stools are taller at an average height of 42inches and a seat height of 29-31inches. Whereas counter stools are generally shorter at an average height of 36inches and seat height of 24-27inches.
Whether you opt for bar or counter stools will mostly depend on the height of your countertop or desk. Ideally, the distance between the seat and the counter lip should be between 15 and 20cms to encourage the best posture and allow you to easily rest your arms upon the table surface.
Of course, these distances are based on average heights and if you are taller or shorter you may find it helpful to adjust this guide to suit your stature. Families with young children will also want to take them into account. If children are using the stools then they'll usually need to be higher up to be closer to the countertop.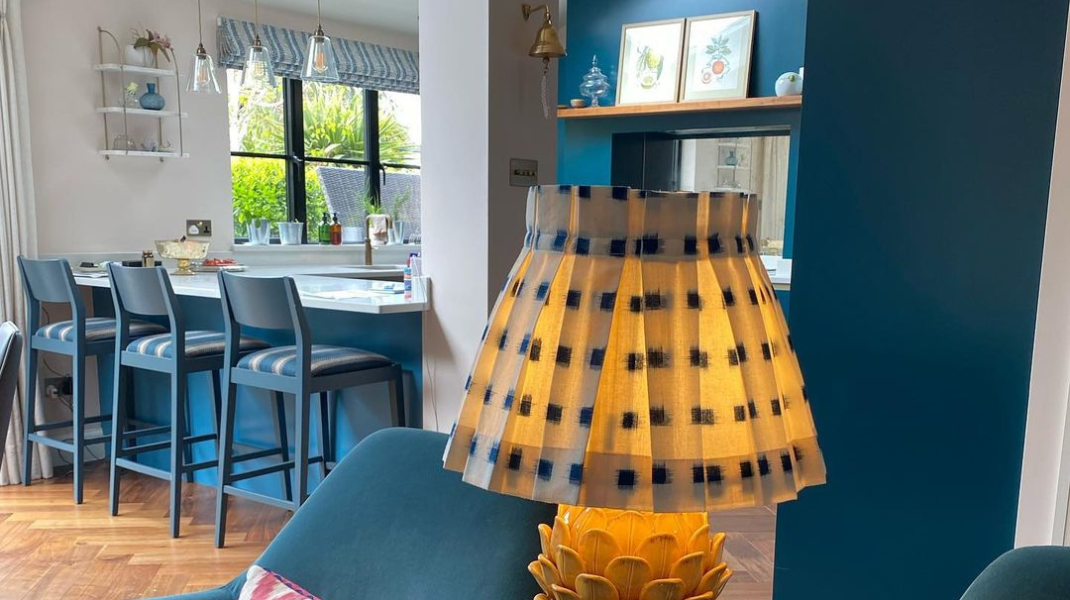 You may be forgiven for having thought the difference between bar stools and counter stools was whether or not they have a back. This is a common misconception as counter stools are more often backless. Generally, this is because they are smaller and therefore more able to be tucked in when not in use.
What may be most useful in choosing between counter stools and bar stools is considering how they will be used.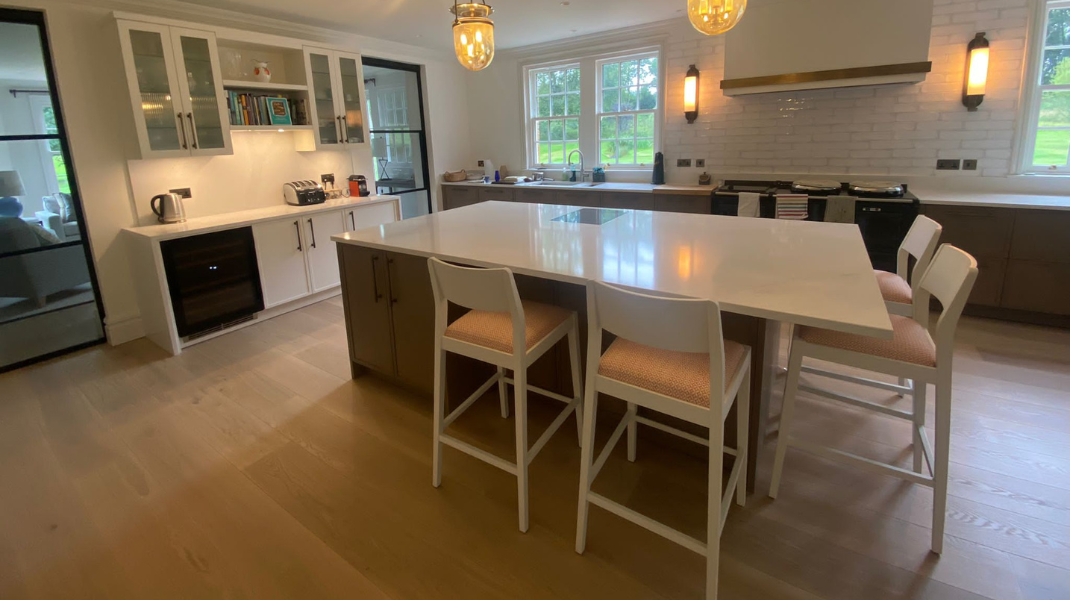 Stools For Kitchen Islands and Breakfast Bars
Kitchen islands and breakfast bars make lovely areas for which to eat, socialise and take a moment to enjoy a coffee. Choosing counter stools or bar stools for this kind of use will depend largely on the amount of space you have.
Bar stools will take up more room, not only because they are taller but because they usually have backs. This can make them harder to tuck away and when too close together can restrict elbow room. Therefore, bar stools are best suited to larger counter spaces.
They can often be heavier too so, if you're needing to move them often, or if you have children who will need to pull them out to sit up, then lighter stools may be preferable. Having said this, heavier bar stools can offer more stability, especially for elderly relatives or children who may be less steady. In addition, if you do have the space, then bar stools with backs also tend to be more comfortable for longer periods due to back support.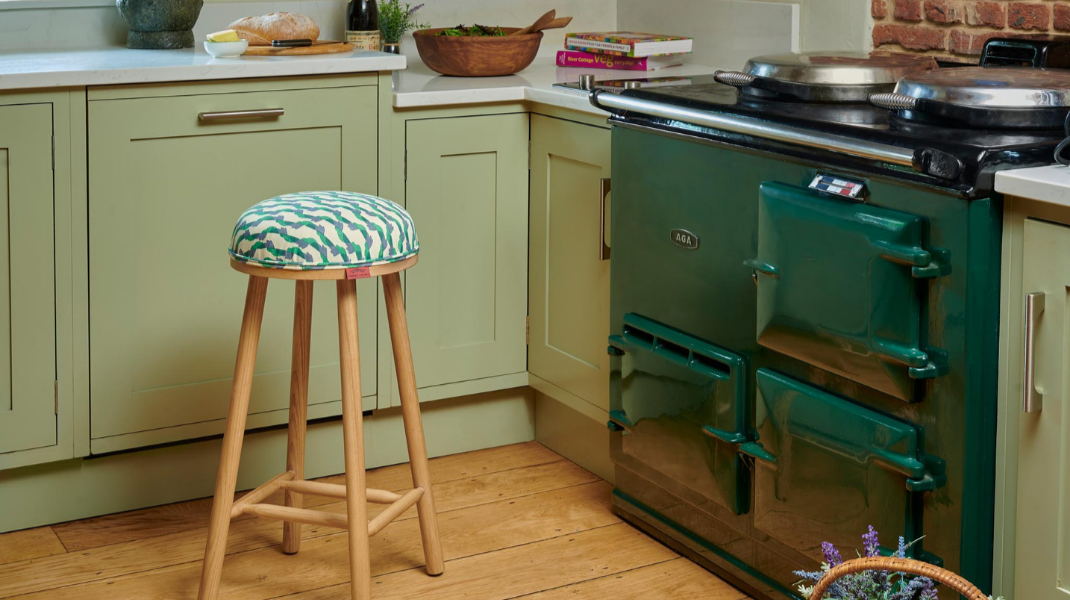 Counter stools have a more minimalistic quality and are more easily pulled out and tucked away making them versatile. Backless stools are more commonly used in social spaces because they create a more open environment, allowing families and friends to turn to one another as they talk. Therefore, they may be ideal for a kitchen island where you might dine, socialise or from where friends or family may keep you company whilst you cook.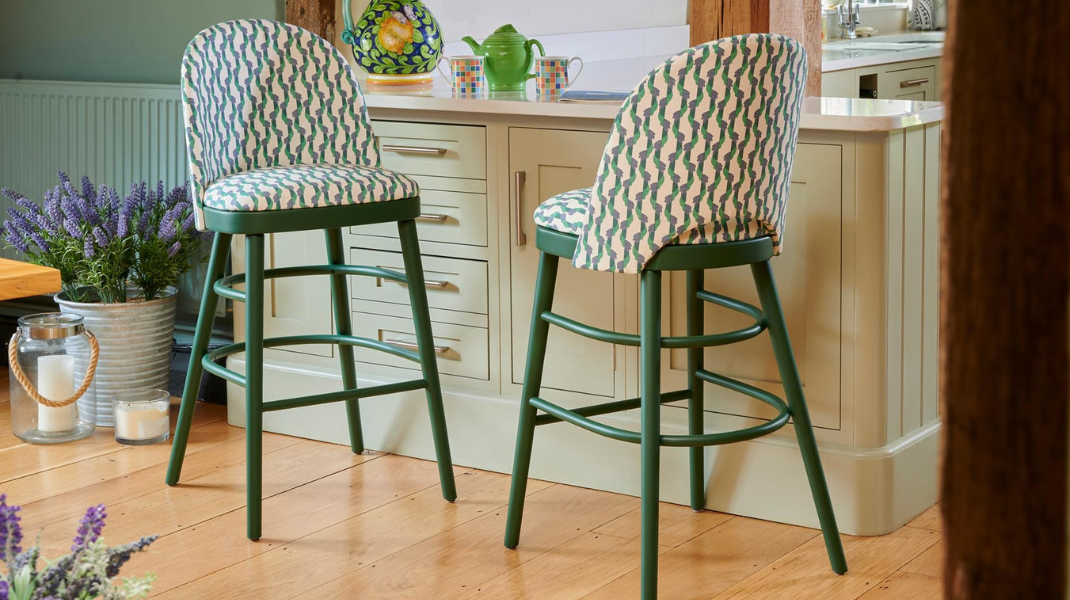 Stools For Home Work Stations
With the rise in home working, many professionals are looking to establish a home work station that inspires and motivates them, whilst complementing their living space. Lately, an increasing number of professionals have been opting for a higher desk with a stool.
One of the reasons for having a higher desk is to allow for intermittent standing which has been found to increase productivity and is far better for ergonomics. You'll need to be able to reach your computer or other work equipment whether standing or seated. Therefore, a bar stool would generally be a better option than a counter stool. Furthermore, you should select a bar stool with a high back that can offer good lower back support for long periods sitting at your desk.
If choosing to work from a higher desk, or standing desk, then it is well worth investing in a luxury bar stool that will reflect your style as well as provide absolute comfort.
 Both bar stools and counter stools can be comfortable, stable, well-designed and chic, so height should be the key distinction when choosing which type of stools you need. After that, high-quality stools should be made with naturally soft seating, be well crafted and reflect your personal style.
Browse through our Luxury Bar Stool Collection for some inspiration, or maybe even to find your perfect bar or counter stool.