Why Outdoor Fabrics are In...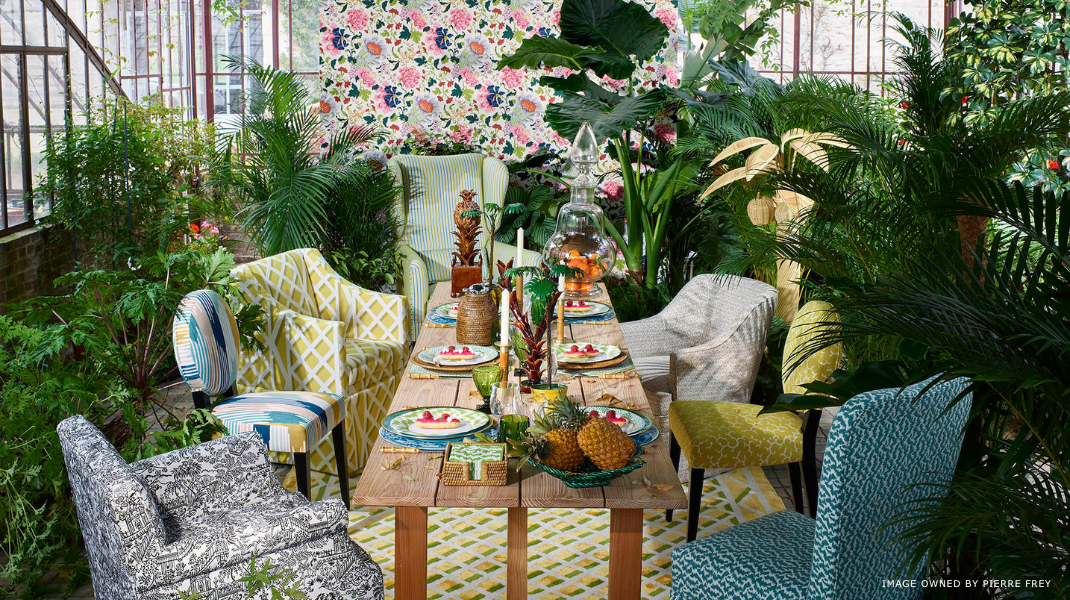 During the pandemic, our outside spaces became some of the most important areas of our homes, whether a large garden or a small patio. This focus on the outdoors resulted in a steep rise in sales of garden furniture and furnishings, a trend that has continued since lockdowns ended. Outdoor spaces have been transformed with luxury seating, throw pillows and plush cushions, all upholstered in outdoor fabrics.
In line with this trend, some of the world's leading textile designers have been developing technologically advanced Outdoor Performance fabric collections that now rival conventional indoor textiles in their look and feel.
At Gabriella James, Chairmakers, we have identified the benefits of using these innovative Outdoor Performance textiles in hardworking interior environments.
What Is Outdoor Performance Fabric?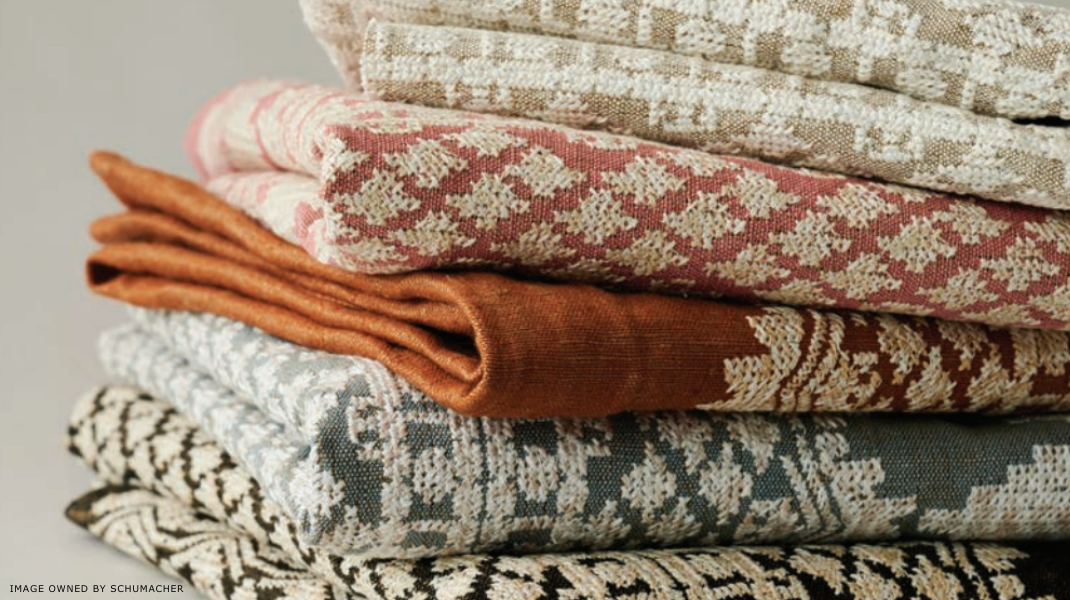 Previously associated with sportwear, Performance fabrics no longer belong just in the gym or up a mountain. These fabrics, which now come in a range of soft and stylish materials, are increasingly being used for interior furnishings because they have a wide range of benefits for use in the home.
Performance fabrics are designed to withstand all weathers, without fading or staining. Whether they are in bright and sunny, or cold and damp conditions, they are made to last longer, to provide extra comfort, they offer protection and can withstand constant wear and tear. They have in-built water, stain and mould resistance, and they are easy to clean with a quick wipe down.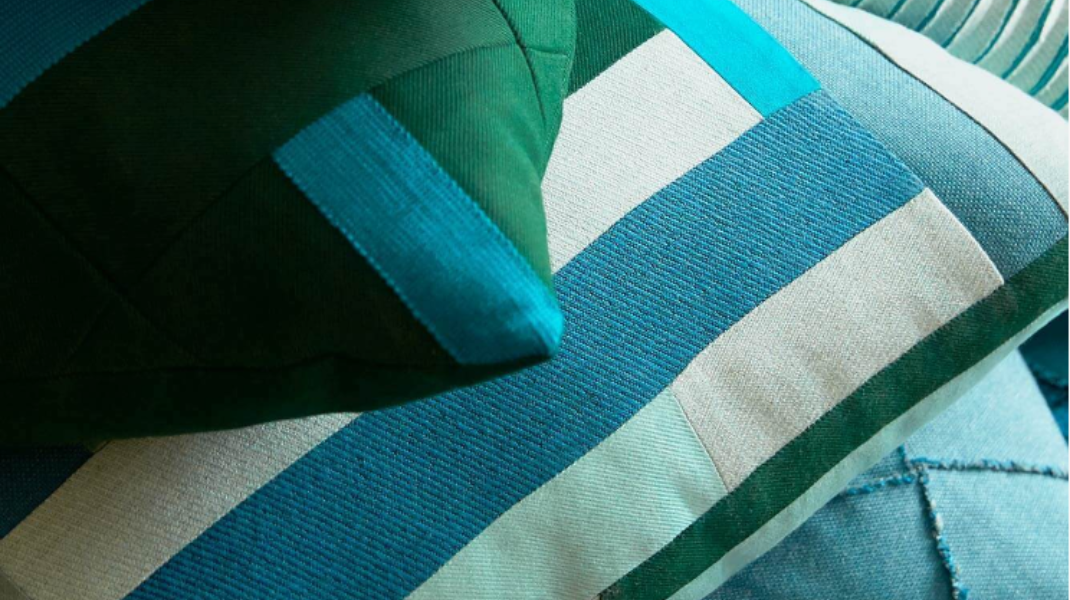 Fabrics That Are as Clever as They Are Chic
Advanced textile innovation means that the latest Outdoor Performance fabrics are as supple and soft as regular interior fabrics. Their colourfast nature means that upholstered seats will stay new for longer and can be placed in direct sunlight without fear of fading. Colours will remain bold and patterns will stay sharp over time. Outdoor Performance fabrics really are the perfect choice for inside your home.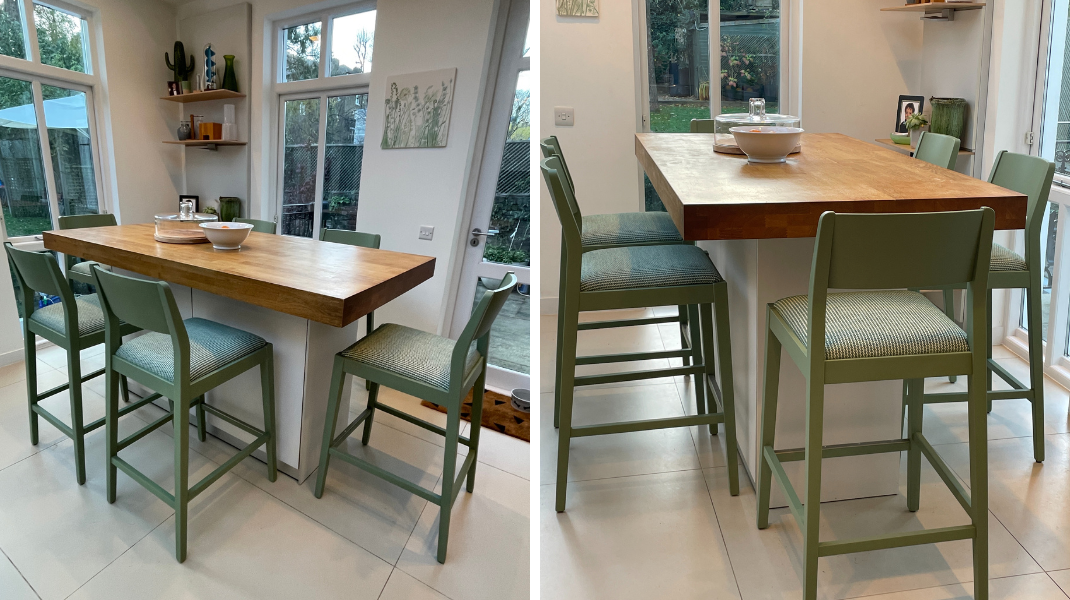 The Perfect Choice For Kitchen and Dining Areas
Gabriella James bar stools and dining chairs upholstered in Performance fabrics are the perfect choice for hardworking areas with high humidity such as kitchens and kitchen diners, where cooking, dining and entertaining take place in the same room.
Today's Performance fabrics come in a wide choice of colours, patterns and textures. Their ability to withstand stains, sticky fingers and even paw prints make them ideal for use in areas of the home where people and pets congregate.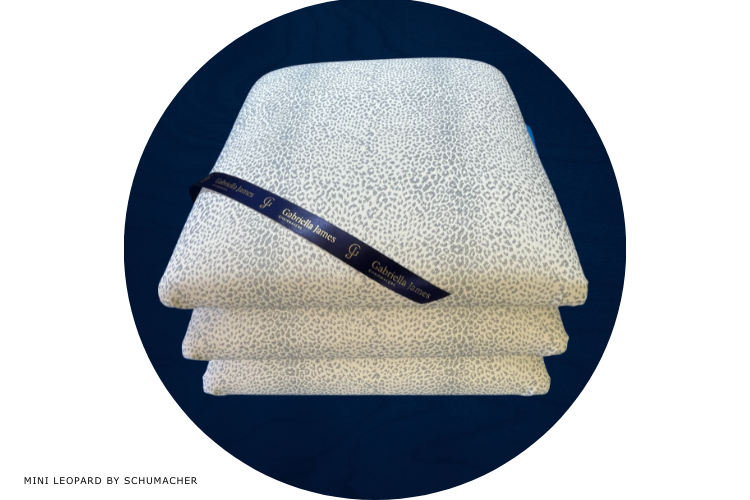 Naturally Soft Seats
Our bespoke chairs and bar stools are made using 100% natural materials to create our handmade seats. These include a thick layer of natural latex in combination with pure merino wool and ginger coir.
This natural latex has many beneficial qualities that are also ideal for use in the kitchen. It is breathable and hypo-allergenic, mould and dust-mite resistant, and antibacterial. It is also naturally resilient, so it returns to its original shape after compression, plus it is durable and it does not dip nor soften over time. Best of all, it is also incredibly comfortable to sit on.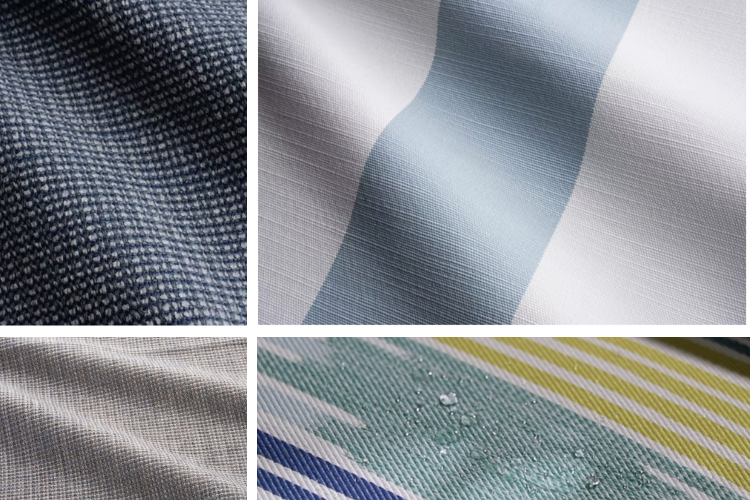 The World's Leading Textile Designers
Leading textile designers such as Perennials, Pierre Frey, Sister Parish, Schumacher and Thibault are offering an increasing variety of exciting new Outdoor Performance fabric designs. They are creating wonderful collections of timeless yet practical outdoor fabrics featuring selected signature prints and lush weaves with terrifically tactile textures.
Their collections range from brilliant brights, oversized florals and large stripes to classic prints. Colours include vibrant greens, earth colours, mustard yellows and corals together with easy neutrals and plains. With so many stunning designs to choose from, there is no need to compromise style over function.