Time to Show Your Kitchen Some Love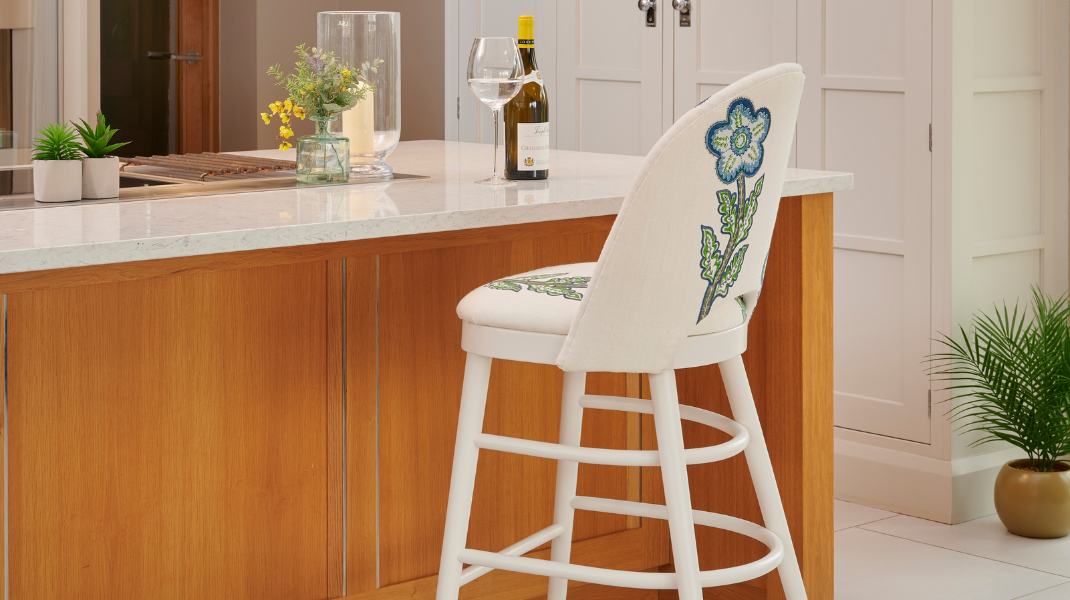 With the arrival of spring, with warmer days and lighter evenings, now is the time to show your kitchen some love! It is the perfect time to brighten your island with beautiful new bespoke bar stools or transform a winter-weary diner with stunning hand-painted and upholstered dining chairs.
Sitting Pretty
Bespoke bar stools or dining chairs provide the perfect opportunity to be a little bit braver with colour and pattern in the kitchen. As a bespoke chairmaker, we will upholster our luxury bar stools and dining chairs in your choice of designer fabric and finish.
If you are not sure where to start, here are just a few of our favourite ideas for bringing spring fresh colour and pattern into your kitchen.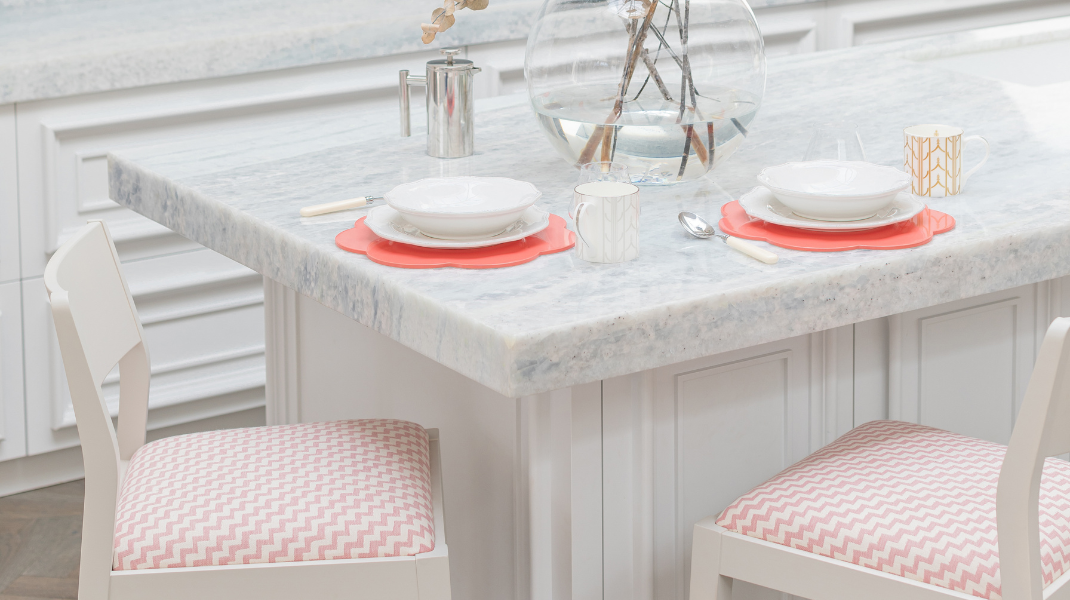 Spring Sorbet
Sorbet Shades such as sunshine yellow and perky pinks are the shades for spring and perfect for brightening your kitchen. Think of the beautifully bright and whimsical colours of citrus and florals to inject some juicy colour into your kitchen.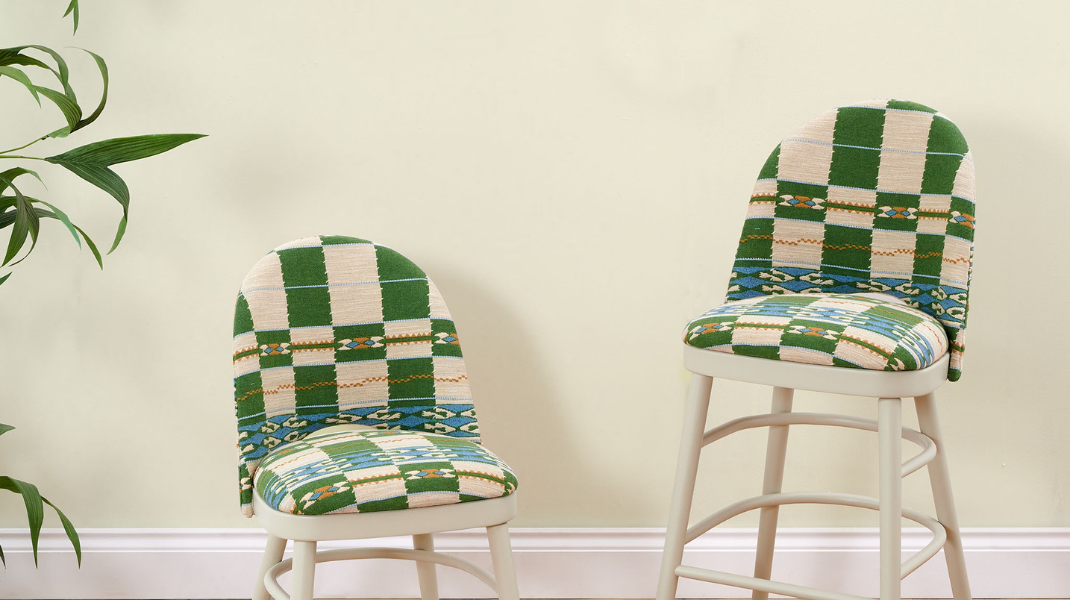 Checkmate!
Classic prints and patterns are always in style, but how about experimenting this spring with the more whimsical gingham and checks – the bigger the better! Big Checks add personality and are an easy way to give a lack lustre kitchen some punch!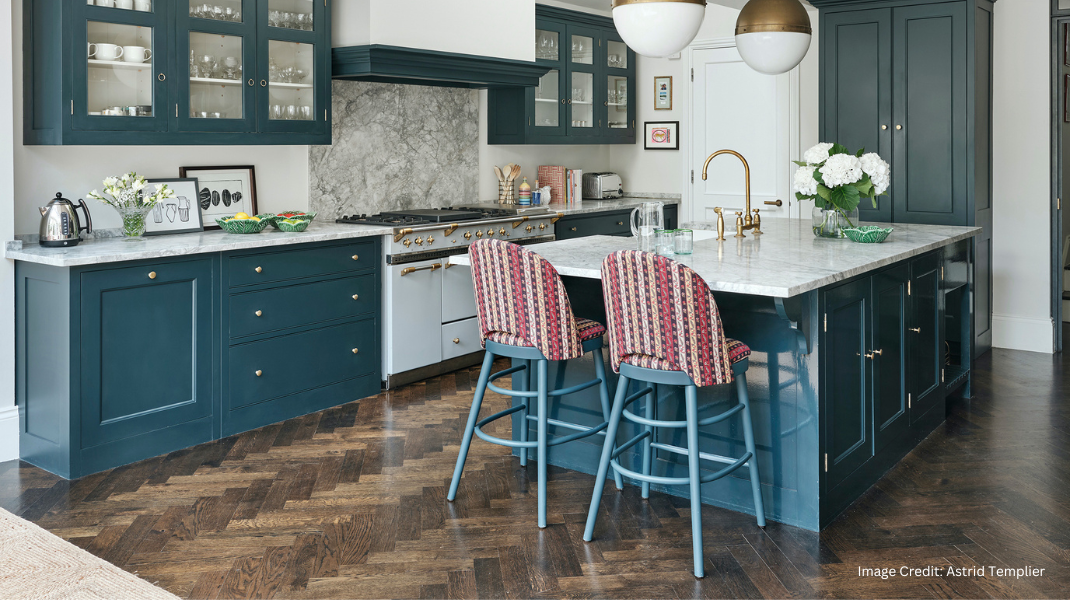 Mediterranean Colour
Picture a Moroccan Souk or the windy streets of the villages along the Amalfi Coast or Corfu and it will conjure their joyous earthy colours. From the hot pink of bougainvillea, warm terracotta tiles to ochre yellow, cobalt blue and olive-green trees. All wonderful rich earthy shades that are guaranteed to be uplifting.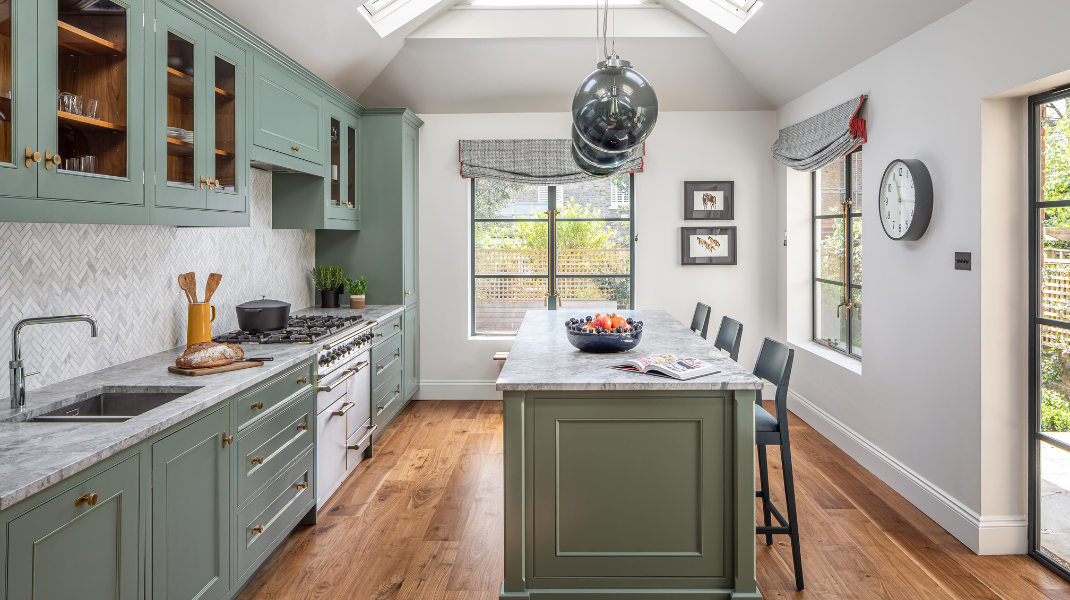 Glorious Greens
From rich forest greens to earthy olive and sage, it's not at all surprising that this versatile colour is now the go-to hue in the kitchen. Green has become the new neutral. Be it refreshing or calming, dipping into nature's palette can breathe new life into your kitchen making it the perfect choice for the hardest working room in the home.
Perfect Bar Stools for your Spring Kitchen
At Gabriella James Chairmakers, we specialise in creating beautifully crafted bar stools designed to perfectly fit your kitchen island in your choice of fabric and finish. We firmly believe that buying bespoke bar stools is a wonderful experience. Nothing beats having something made just for you, exactly the way you want it to perfectly fit your home.
Get in touch