The Power of Plain: Fabrics in a Single Colour Are Anything but Plain!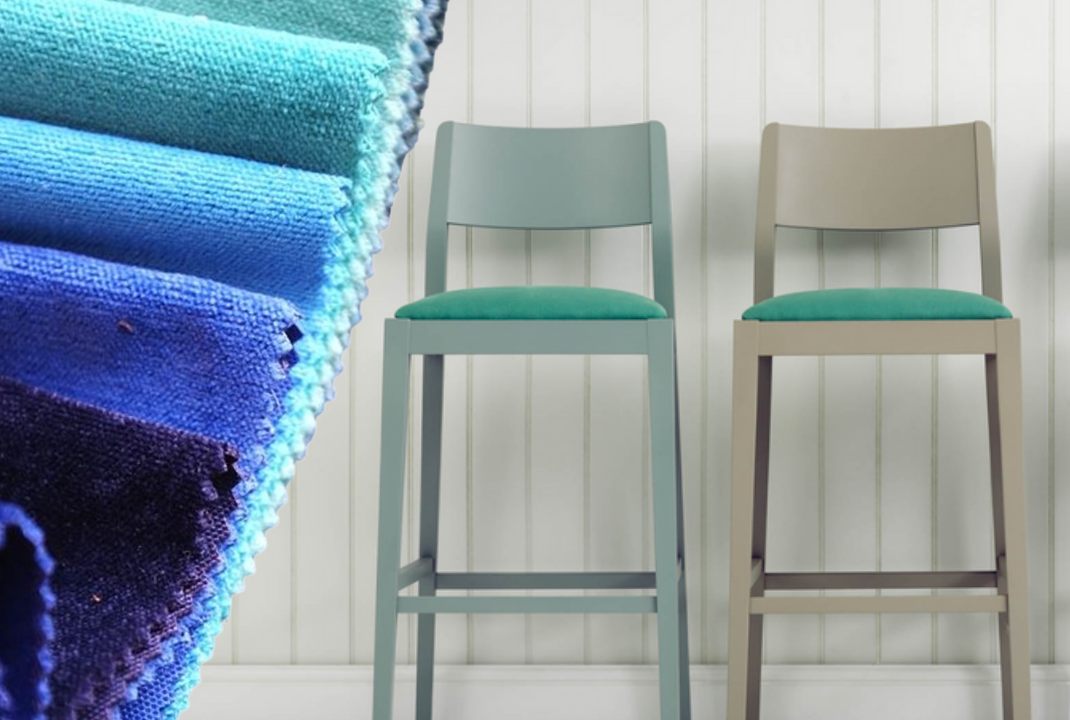 If you are looking for a simple interior aesthetic, this post has been written for you. While we love the beauty of a stylish pattern or stripe, we also firmly embrace the power of plain.
Our luxury dining chairs upholstered in a single-colour fabric are anything but plain. To put it plainly, a plain fabric in a single colour provides an elegant and sophisticated look when it perfectly coordinates with an existing interior theme. In fact, there happens to be a Scandinavian expression known as 'the red thread', which describes the essence of following a theme and in interiors, this concept works fantastically well, as it unifies a space and creates an aura of balance.
When decorating a room, selecting one hue will ensure the space has a cohesive look. Additionally, it can even link individual zones within open-plan living - here's more on the power of plain fabrics.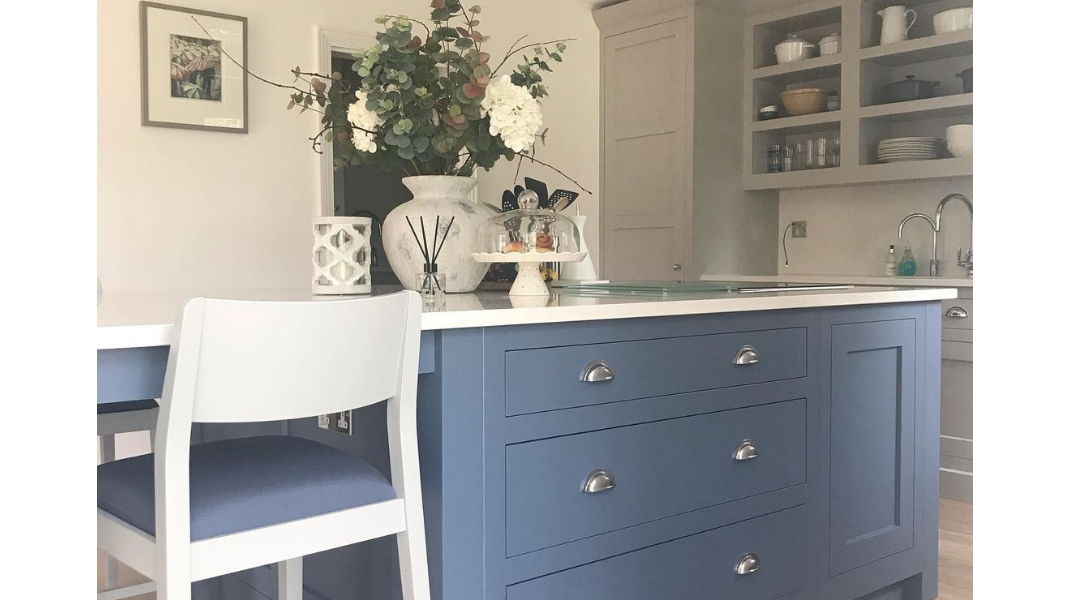 Why plain is a timeless choice
Our designer bar stools upholstered in a single colour plain yet quality fabric offer a timeless look and will ensure your home is always inviting. Balancing style with everyday classic design, our luxury linens are soft to the touch and incredibly durable too. Take our James bar stool in a soft pastel or neutral - this combination will quite simply only get better with age. One of the UK's bestselling fabrics, Romo's 'Linara' champions plain textiles in all their wonderful glory and with a palette of one-colour plains to choose from, you can be rest assured you will find the right one to suit your interior décor.
Our top 3 tips for choosing plain yet sumptuous fabrics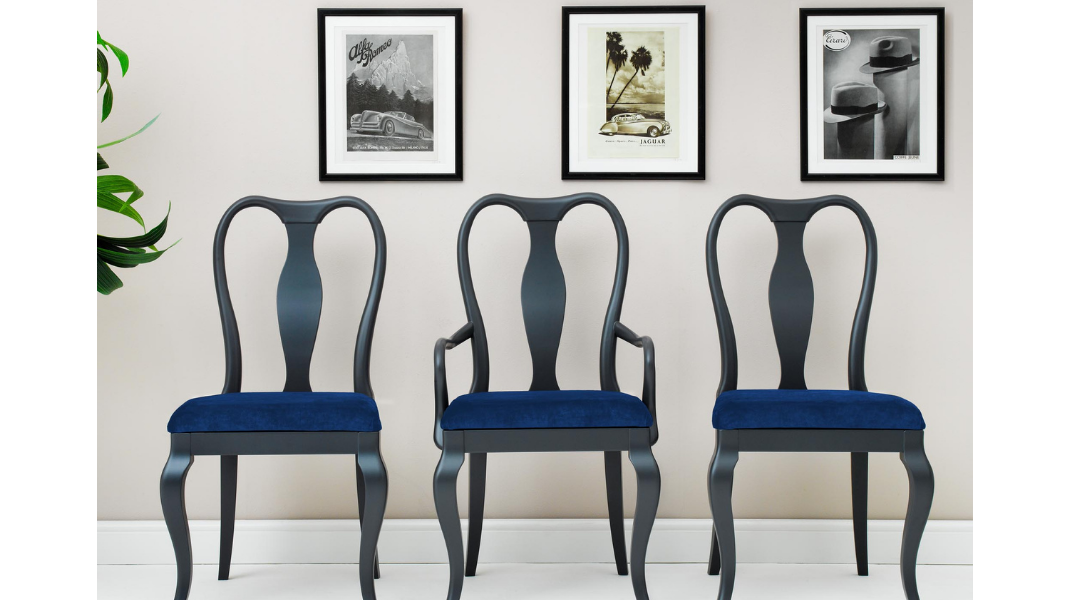 Consider your space, theme and colour
When it comes to your upholstered furniture choice, whether it is for a set of luxury dining chairs or for designer bar stools to sit at your kitchen island, it always starts with the space. Every room has its own unique dimensions and light variations throughout the day, so we recommend you make your decision when you have viewed your fabric sample in both natural and artificial light. Picking a theme that also defines your needs will make it easy: is your taste contemporary, classic, Mid-Century or more Cottage style? With over 360 shades, our best-selling Linara fabric offers more freedom than ever with its single-colour yet versatile hues. Its updated palette provides flexibility like never before and ensures that plain no longer means 'one of the crowd'.
Get textural
With comfort at the forefront of any household, our cotton linen fabric makes an excellent choice because it has a luxurious texture and is exceptionally soft to the touch. The natural fibres will also add an element of depth and they work to create a calming effect.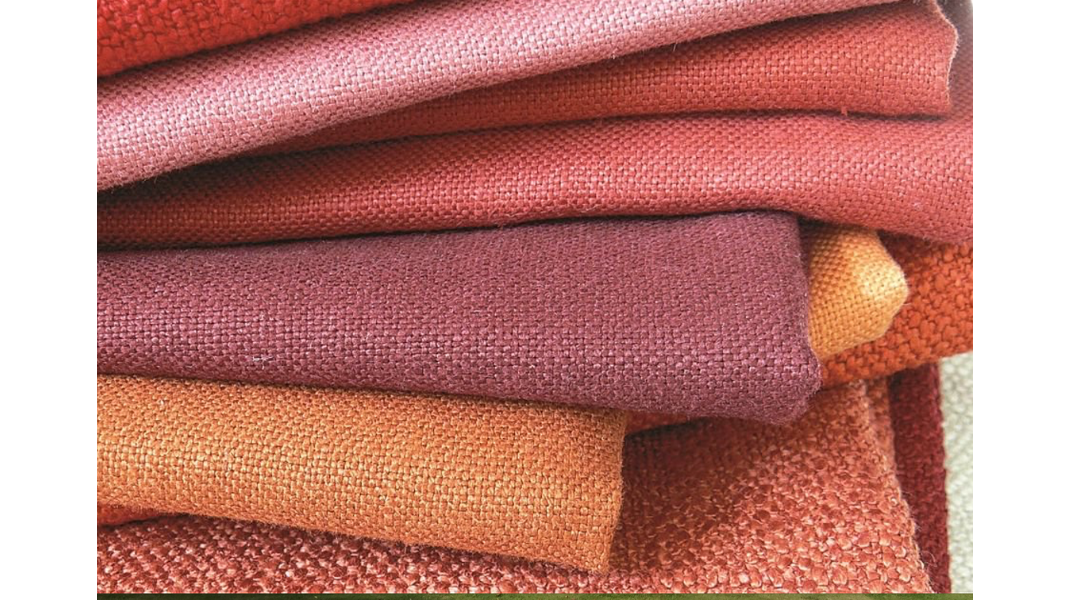 Consider the Martindale Rub Test
It's all too easy to be seduced by a fabric if you're in love with the shade, but ask yourself, ''can I be sure my choice will go the distance?'' The durability of a fabric is determined by something known as The Martindale Rub Test. This tests its abrasion resistance and is important to consider when opting for upholstery without a pattern or print. If you prefer the lighter end of the colour spectrum, be sure your fabric scores high; a busy pattern can hide wear and tear, but a plain textile can't.
At Gabriella James, Chairmakers, all of our plain fabrics are upholstery grade, with a minimum rub test of 20,000 so you have peace of mind that your luxury dining chairs or designer bar stools will stand the test of time.
Chairs for Life – the Gabriella James, Chairmakers Refresh Service
Our luxury dining chairs and designer bar stools are crafted to last a lifetime and they are investment pieces. If you move home, or decide to redecorate, there is no need to replace them, because we offer a Refresh Service, where we can re-upholster and re-paint your existing chairs to suit your new interior at
a charge that is far more cost-effective than buying a new set.
Find out more