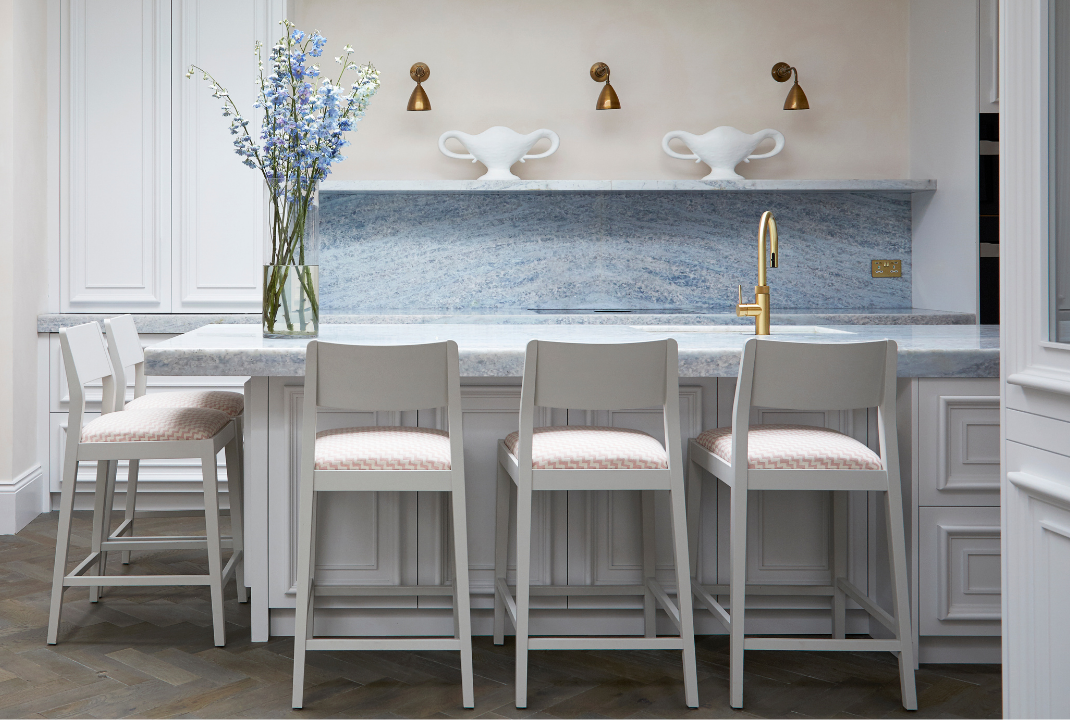 The breakfast bar or kitchen island continues to grow in popularity and along with it the bar stool. It is safe to say the term bar stool covers a huge range of different types of seating from designer breakfast bar stools and shaker style bar stools to sumptuous barista stools. 
The heart of our home
Part of the appeal is the ability to sit and socialise in the kitchen while food is being prepared. Long gone are the days of being shut away while guests drink and chat in the lounge, the kitchen is not only the heart of the home it's also the social hub. So getting the right seating for your kitchen area is crucial.
Choosing something that will suit your lifestyle and those of other household members, something that will look good, stand up to daily use and be comfortable is not an easy task. So here is our very own buying guide to help you choose the right luxury bar stools for your home.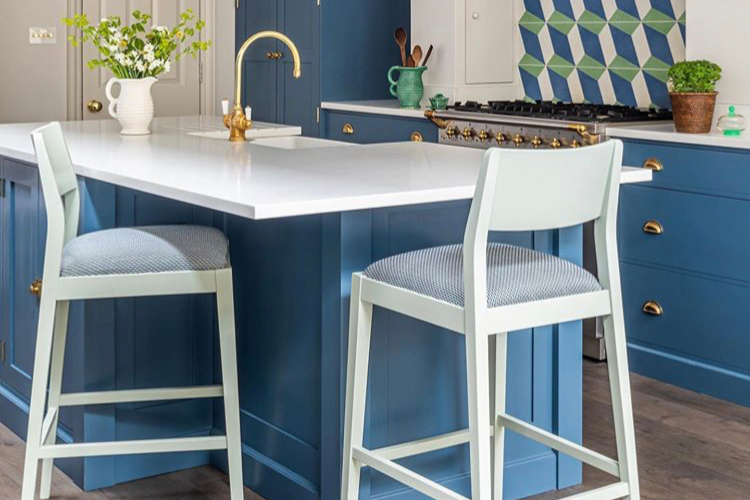 Stool use & location
Before anything else and no matter how much you have fallen in love with a certain type of stool you need to think about where they will be and how they will be used. For some, a bar stool is exactly that and will be used in a home bar area or a commercial setting. For others, and by far the most common use, is at a breakfast bar in the kitchen or around an island.
Whilst the location does not really effect the type of stool it should effect the amount of use it will get and therefore affect the build quality needed. However, even an occasional stool should be comfy and should look amazing so there are very few situations where quality is not key.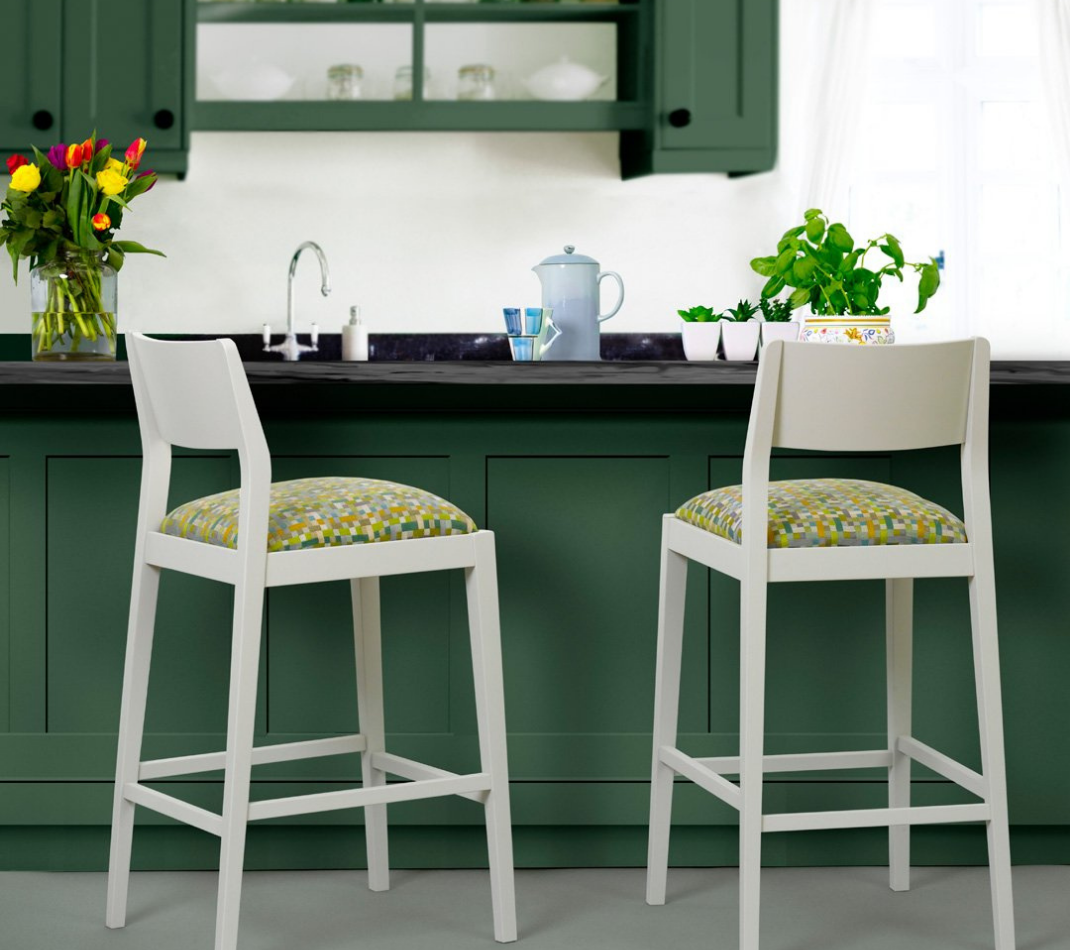 Bar stool height
The average height of a kitchen breakfast bar is around 90cm while a commercial public bar is likely to be higher at around 110cm.
To make sure you have enough leg room to actually sit down you should be looking at a stool height of 70-75cm. We think 20cm of Sitting room is ideal. It is important to make sure you measure your bar height when considering stools.
Crucially always measure from the underside not the top of your bar or island to the floor to obtain the correct measurement.
While it is good to be able to fit under the bar when seated it is not ideal to be too far below as eating, working and feeling comfortable sitting depends on the surface being easy to reach. Our bar stools can be adjusted to any height between 60 and 75cm which should be perfect for almost ever home bar.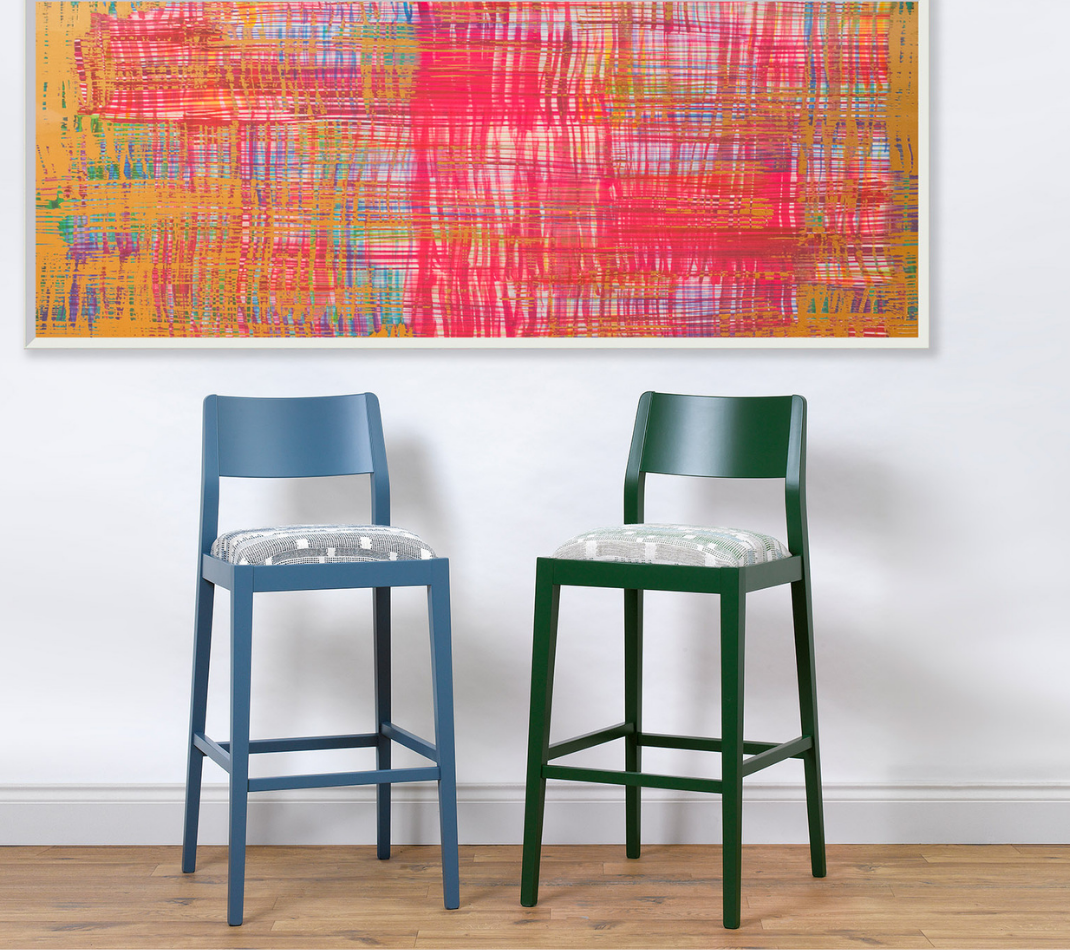 Bar stool width
When choosing your new stools colour, design, quality and material are all generally at the top of the list but width is, in fact, one of the most important factors. No matter how wonderful your stools are, if people have to sit so close to each other that if one wants to get down everyone has to move then a mistake has been made!
The length of the bar obviously plays a big role here but it is a good rule of thumb to leave around 10 -15cm between each stool.
For example, our James bar stool is 48cm wide; all you need to do is measure the length of your bar, subtract 48 x the number of stools you want, and then another 10 or 15 x the number of gaps. This calculation might be worth doing before the final bar dimensions are in place so you can get the number of stools you want rather than being limited after the bar has been installed.
The width of a stool is also important when it comes to comfort. Some bar stools are only 30cm wide which, while allowing you lots of seating places, may not be ideal for comfort. In contrast others are up to 70cm wide which, unless you have a huge bar area, may be a little over the top. Around 50 cm bar stool width allows for a good amount of seats while also meeting the comfort needs of most people.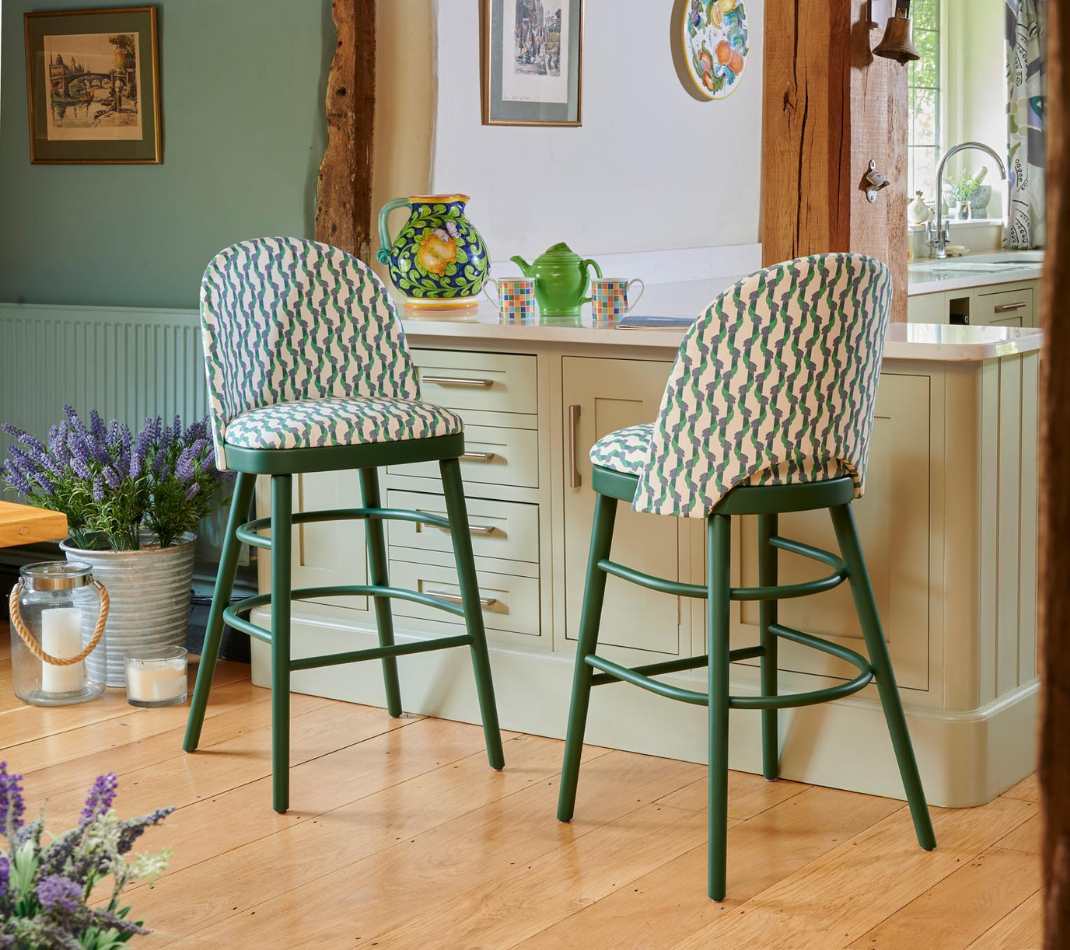 Stool Type
There are hundreds of different types of stools from low back to high back, leather and metal to wood and fabric; some spin, some don't, others have gas risers and some do not. In terms of style our shaker bar stools are very popular but barista bar stools are also very common as well as many different interpretations of each style. 
The key in choosing the right stool type is to think about the style of your kitchen or bar area and work with that. Adding a modern set of bar stools to a traditional kitchen may not work so plan ahead and set the tone before you start looking. It is worth remembering that in many cases chrome and metal finishes can tarnish over time and cheaper painted finishes can also wear away. All of our stools are finished to a very high standard and are designed to last which means you do not have to worry about them look faded and flat 12 months after buying them. 
In some cases people want a bar stool to sit on and not really be seen but this can be a wasted opportunity. Bar stools are a great chance to colour pop and inject a flash of bold colour into an otherwise understated kitchen or bar. This can be done through the finish and paint on the stool frame or by opting for a statement fabric upholstered onto the seat.
Breakfast bar stool
The breakfast bar comes in many different shapes and sizes from small 2 seater benches, giving a small kitchen an extra seating area to large 4 or 6 seater oak and marble topped bars bringing a social area to a large kitchen. The breakfast bar is certainly not something that has been around for hundreds of years and continues to become and more and more popular choice in kitchen design. The seating choice at this highly popular interior choice is similar in one big way…the seats have to be tall. They also have to fit neatly against or under the counter top itself.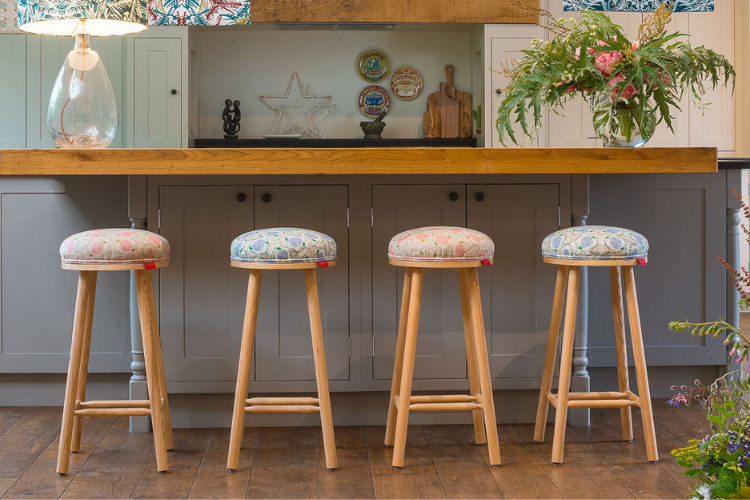 Comfort
As has already been discussed an occasional chair may be occasional but it is likely to be used. Even if not very often, if the chair is as good as it should be people will gravitate to it and want to sit in it. It is never good when a chair looks stunning only to feel awful to sit on. So the upholstery is important. All of our chairs are meticulously upholstered with naturally soft seats crammed with natural materials and offer supreme comfort along side all their obvious visual qualities.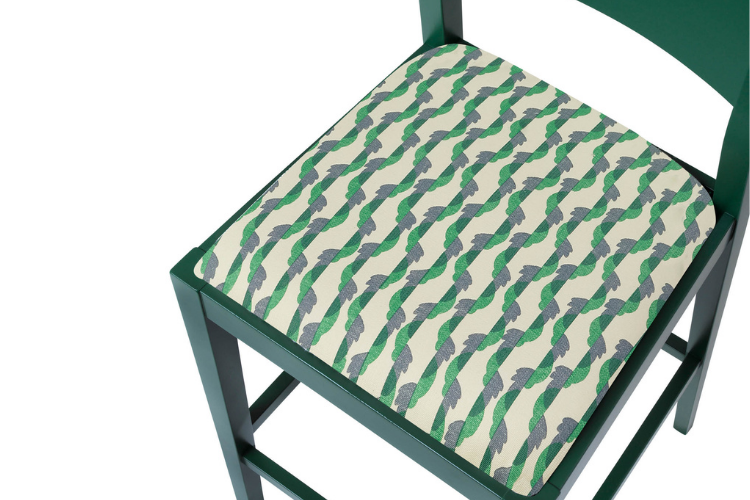 Accent chair fabric
As with colour, the choice of fabric is another chance to make a statement and as with colour, quality is very important. Of course, there are cheap options out there but what they may do at a distance they will fail to do on closer inspection. Any lack of quality will become more and more apparent as people move into the room and certainly if they choose to touch or sit on the chair.
Need Help?
If you would like to discuss your kitchen or bar area then please get in touch. We love helping customers work through the different material and colour options as well as looking at size, positioning and more. We can even colour match any commercial paints you are planning to use as well as fabric colours to create the perfect seating solution for your kitchen or bar.