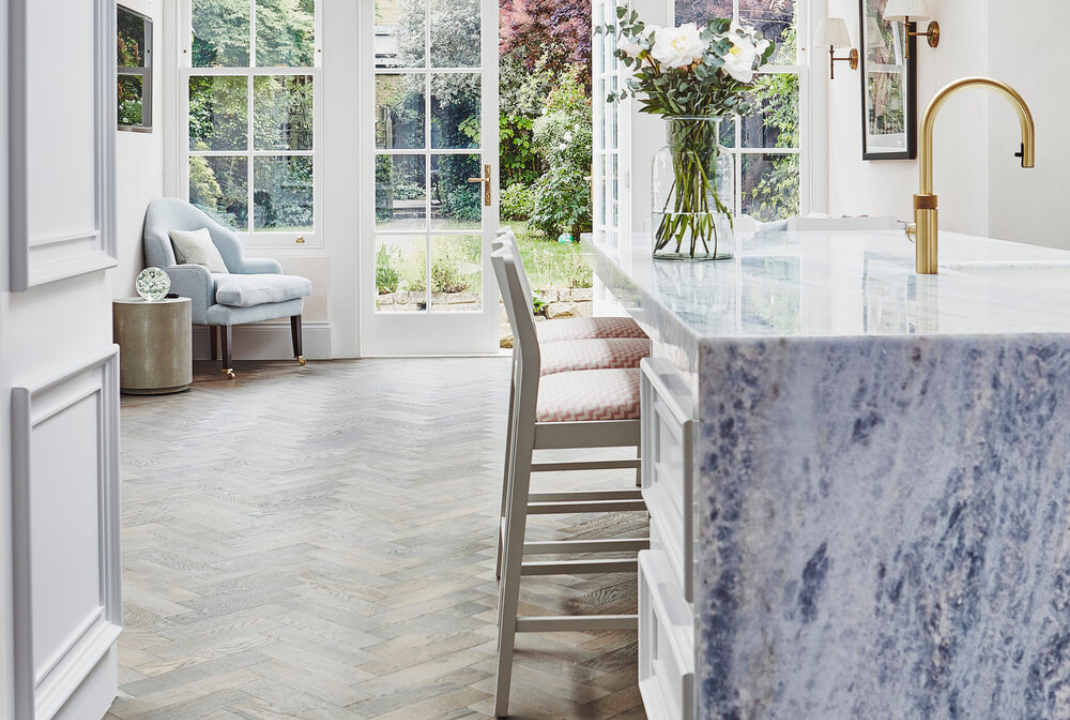 Kitchen Island Style
Kitchen Islands come in all shapes and sizes and so do bar stools. So how do you choose the right kitchen island and the stools to go with it? Read on with our guide to Kitchen Island Style.
The classic or full island comes with a functional cooking surface and a sink. It means you can do most of your cooking in the middle of the kitchen creating a more open feel, especially when entertaining.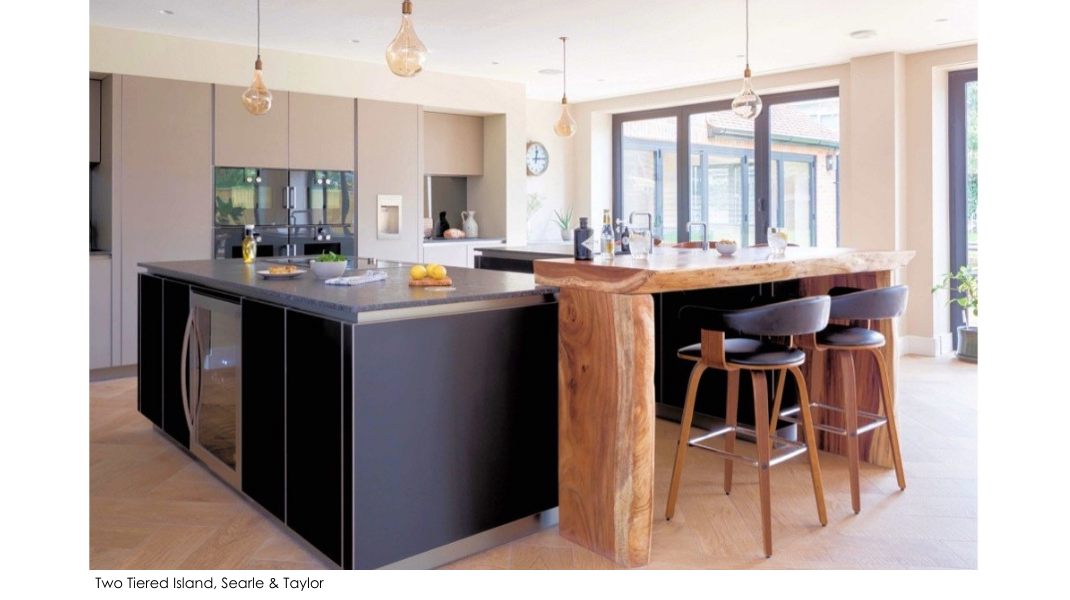 Double-tiered or islands with a built-in table are becoming increasingly popular. The addition of a table attached to your island provides a space for informal dining and is better suited to young children, less able to perch.
This style of island is also perfect for entertaining. You can cook on one side of the island while your guests sit either at bar-style seating on the raised portion of the island or on chairs set around the table end.
A kitchen peninsula is a part of the counter that juts out into the kitchen to create an attached island. A peninsula adds additional counter space and is particularly suited to small kitchens with little space. They also add definition to a kitchen.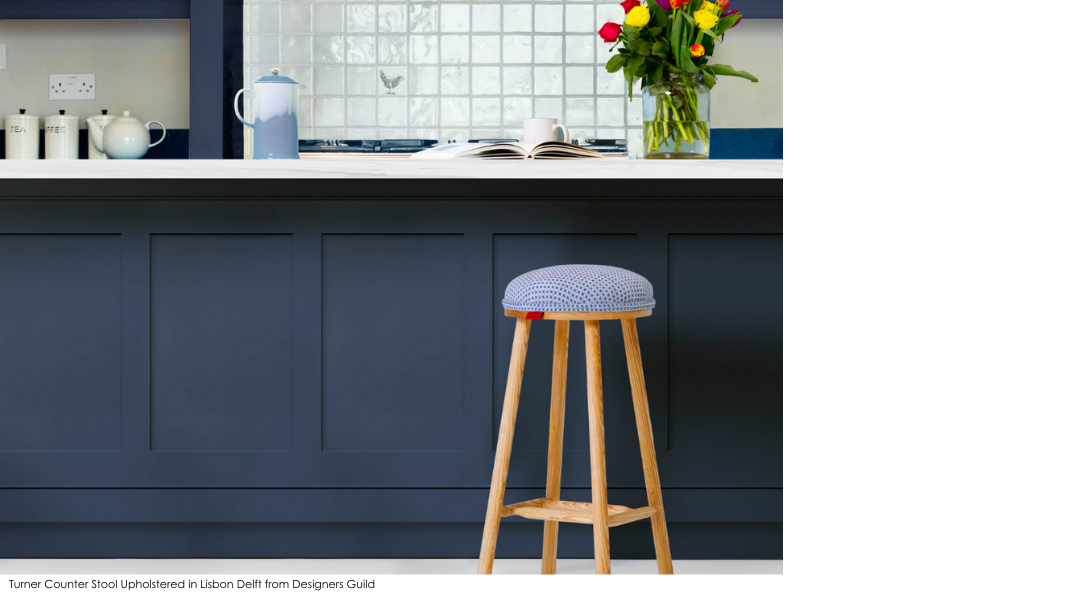 One of the best style of stool for a peninsula island is a Counter Stool, such as our Turner Stool.
Traditionally crafted in solid English Ash, our Turner Stool has stylish clean lines and is slim enough to tuck under any counter. It is a winning combination of practical comfort and elegance.
Whatever style of kitchen island you choose, having the right bar stool seating is an absolute must. It needs to be functional, stylish and most of all, comfortable, because it is likely to be used every day. For open plan kitchen and living spaces, your bar stools should also complement the décor of the living area as well as the kitchen.
Our Collection of luxury bespoke high-backed bar stools and counter stools is designed to suit any style of kitchen island. Handmade to order, our bar stools come in standard sizes with the option to adjust the seat height to perfectly fit beneath your island.
James Bar Stool Upholstered in Portia by Korla

Ella Bar Stool upholstered in Botany from Fermoie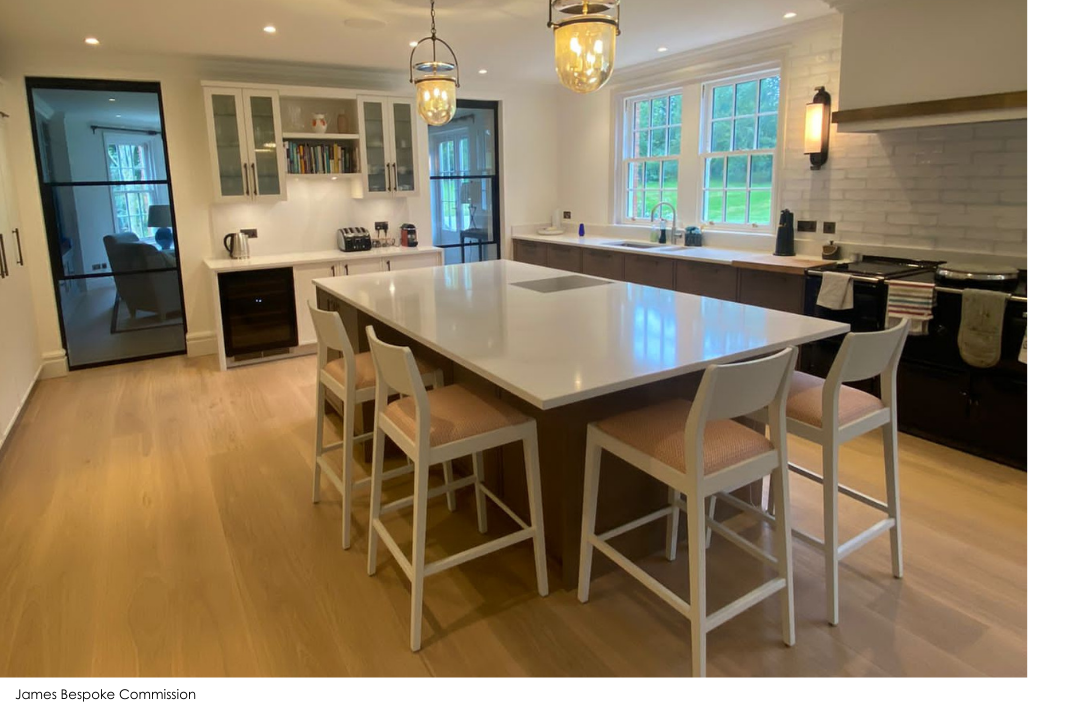 Our solid wood frames can be colour-matched and hand-painted to perfectly co-ordinate with your colour scheme. With comfort being a key focus, all our upholstered seats are made from 100% natural fibres, including sustainably sourced natural latex, pure wool and ginger coir stuffings. We offer an array of luxury designer fabrics to match any style of interior and unlike other chairmakers, will also work with our customers own choice of fabric.
Made to Order Service